My week-long blog hiatus was due to the following:   A trip to the beach with my family, and a stay at a beautiful beach house without a computer, nary a cell phone bar, and no internet connection. Pure bliss.
I have been enjoying the small things, spending time with the people I love the most, and taking time to practice presence and take it all in.
Had I been callously rushing through the day-to-day, I might have missed the special love letter Someone was trying to send me.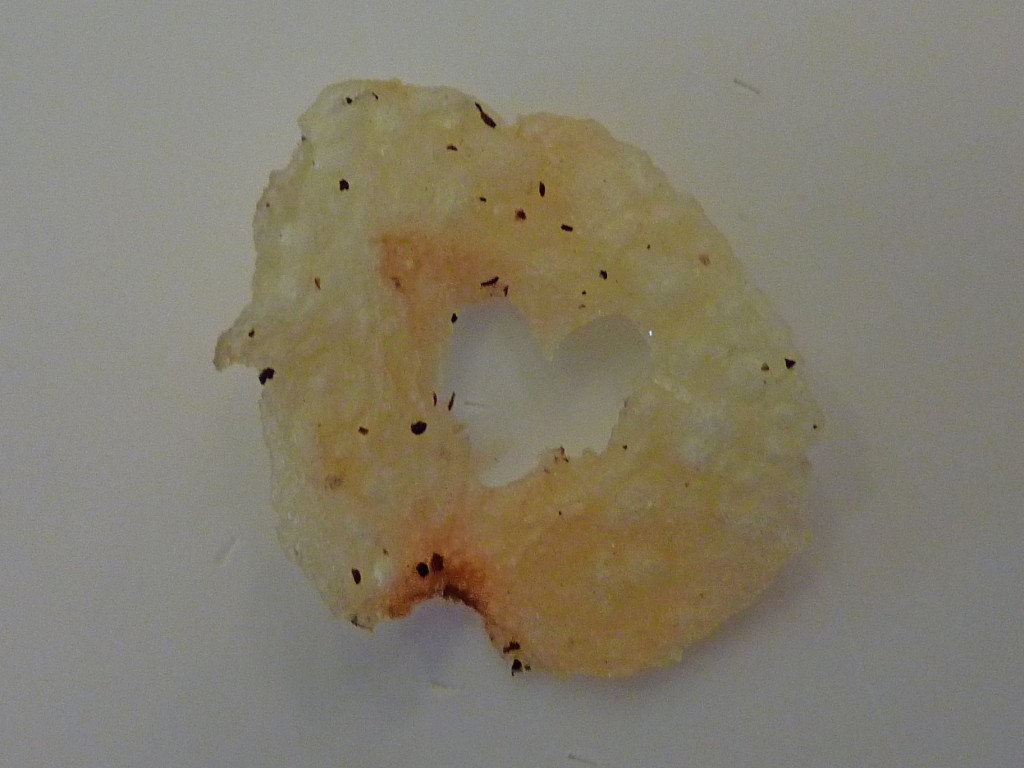 A perfect heart shape in the center of my Sour Cream & Onion chip.
So let's take the time to slow down and enjoy every bite of this crazy life, shall we?