New Years Resolutions (that start in February)
New Year's Day is one of my least favorite days of the year. The holidays are over, the tree is dead and dry and sometimes you have a headache from celebrating the eve before. Chances are it's also cold and rainy outside and it's back to business bright and early the next day. I used to be one many who would then add a whole new set of rules and regulations ("resolutions") to that already dreary equation. Big mistake! The end of celebration season, paired with bloody gums and the shakes from no soda and no Bravo TV, did not get the new year off to a good start.
That is why I have resolved not to resolve until February. By February, many have already returned to their old habits, but this girl is just getting started. By February, the people who commit to physical fitness have burned out and are no longer taking up spots on the elliptical and in the gym's parking lot. By February, I feel so guilty about not limiting my Diet Coke intake in January, that I might actually have enough motivation to do so.
So without further ado, here is my list:
New Year's Resolutions, Effective February 1:
1. Send One Handwritten Letter a Month-Is there anything better than getting something in the mail from a friend? Phone and emails are fine, but nothing says 'I'm thinking of you' like a letter. I want to tell the people I love that I do.
2. Diet Cokes-Limit. My. Intake. I am averaging a solid one a day, everyday, but I think I can do better. February is my weaning month, meaning that I'm allowed to have a Diet Coke anytime Mexican food, spicy food, popcorn and weekends are on the menu. In March I might cut it down even more, she typed with shaking hands. For you mathematicians, here is a little graph to illustrate that I am already heading in the right direction. (The college years were clearly mayhem and lawlessness, but things have been on the upandup since '05).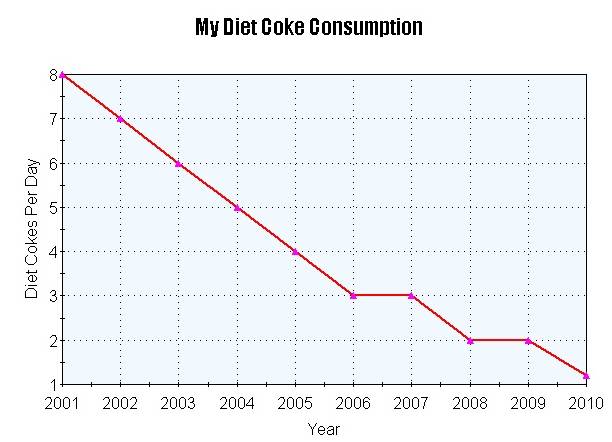 For more riveting reading about my personal history with Diet Cokes and why quitting cutting back is such a BIG deal, click here. And see family photo below: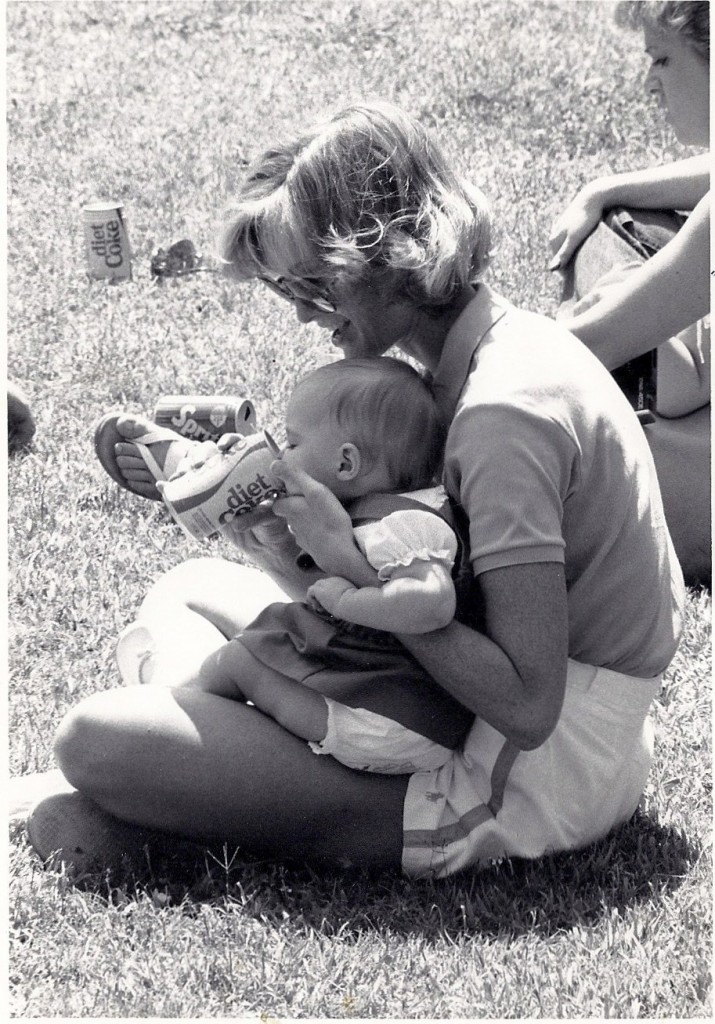 3. Volunteer My Professional Services—I have always mentored and tutored students here and there, but this year I would like to use my business skillz to help a non-profit. I would like to volunteer and offer the same type of consulting work I do to a cause that I care about.
4. Keep My Purse Tidy-things in there can get a little out of hand. Contents include, but are not even remotely close to limited to: pens, makeup, more pens, rubber bands, receipts, snacks, socks, sunglasses, gum, notebooks, papers, euros, napkins, little pieces of pine straw, unread mail, tights, playing cards, Band-Aids, a book, torn magazine pages and single earrings. You need it? I got it somewhere in there. Just wait 15 minutes while I dig around in the abyss to find it. Not in 2011.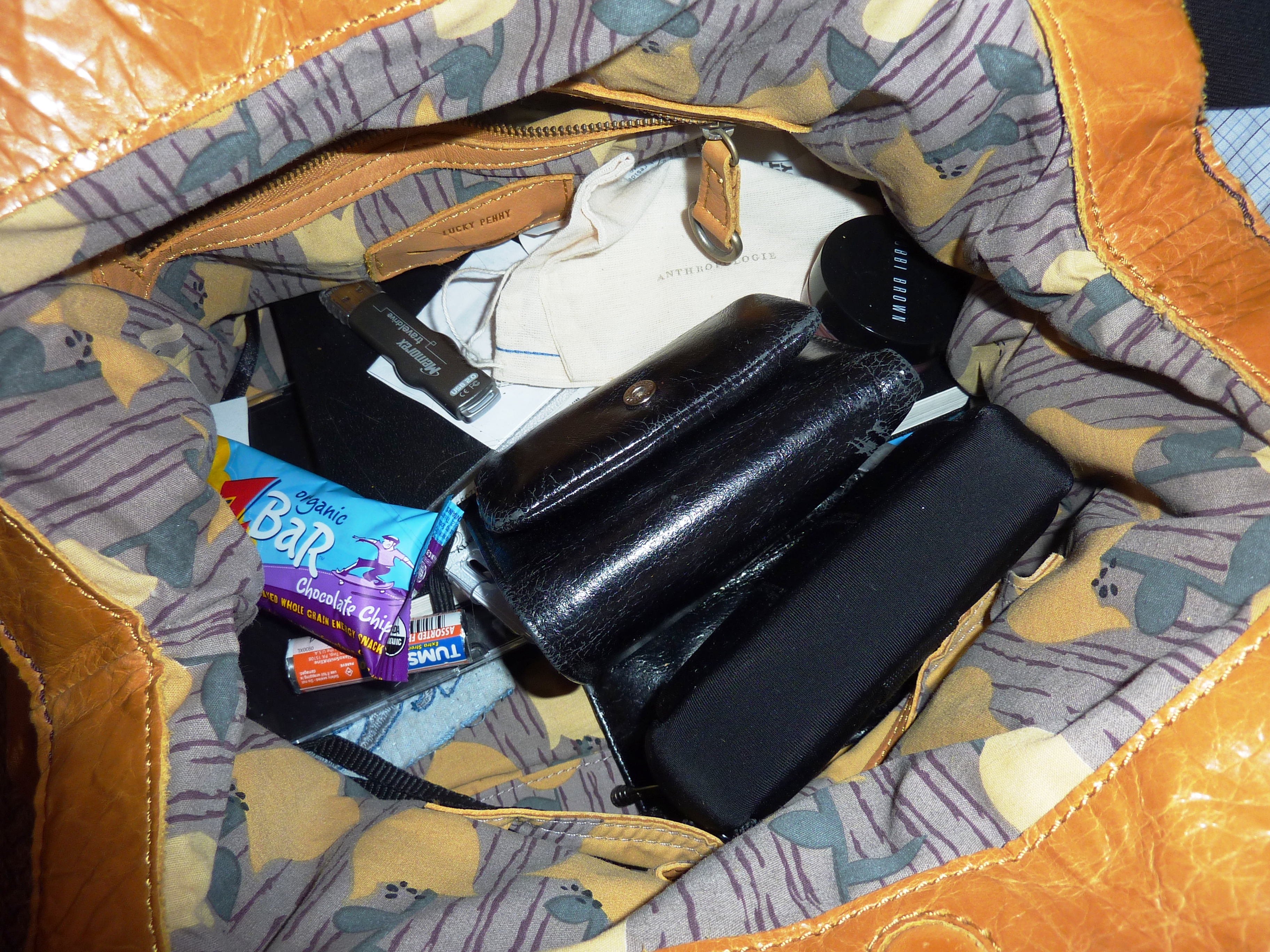 5. Take More Risks– culinary risks, fashion risks. General boldness.
6. Spend More Time with My People-Sometimes I am guilty of waiting for the perfect time for a walk, the best night for dinner, or when work isn't too crazy to squeeze in a lunch-basically what works best for me and my schedule. This year I want to go out of my way to spend more time with my people. I'll put it on the calendar and make it happen! (Bonus points for volunteering for the notsofun duties of friendship. Anyone need help moving? A ride to the airport? I'm your girl.)
7. Cut Coupons-I never buy anything at Banana Republic, Anthropologie, J. Crew or Bed Bath & Beyond without a sale and/or a coupon. Why wouldn't my thirst for bargains extend to the grocery store? Printable coupons are all over the interwebs and many grocery stores match manufacturer's coupons and offer their own. No excuses. You can go onto sites like https://www.raise.com/coupons/target to see what type of coupons are available for you on there and what that could mean for your savings.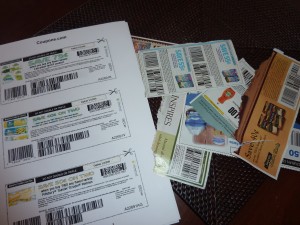 8. Learn to Play Bridge-No, I'm not turning 75 this year, but I love card games so it is high time to learn this one. I'm going to give myself two years for this resolution. I don't expect to become a master of the game in that time frame, since I'm pretty sure that Bridge is one of those things that takes a moment to learn and a lifetime to master. I simply want to learn the basics.
9. Floss Daily-every year this is on my resolution list. And every year I only start flossing three days before my biannual dentist appointment. This year, it will be different.
10. Read One Book a Month– It is much easier for me to reach for magazines and crosswords than a novel. I actually averaged about a book a month last year and I'd like to do it again.
11. Travel to Austin-When asked, where else in the US would you like to live, Austin is always in my top three. The thing is, I have never been there. One of my VBFFs, Marie, lives in Austin so there is NO EXCUSE for not hoping on the plane for a visit.
12. Do My Age in Push-ups Every Day-How many is that? A lady never tells.
So Internet, now that these are out there, you can hold me accountable. I'll check back in mid year and let you know how things are going. Wish me luck. Especially on #9 and #2.