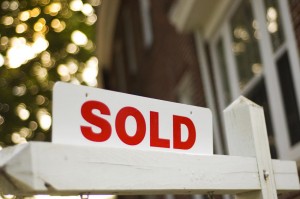 We are homeowners!
Or are we home owners?   Not sure.  But either way, we entered a leather chaired conference room, signed abizzilion documents, transferred a large amount of our hard-earned of money, exchanged firm handshakes and emerged homeowners/home owners.
The House is now Our House!!  Like I said before,  from the first time we saw it I was smitten.  I would show you a picture of the adorable exterior, but since there are so many creepers on the internet (YOU KNOW WHO YOU ARE), I don't think that's such a good idea.  Instead, I'll offer an artistic rendering: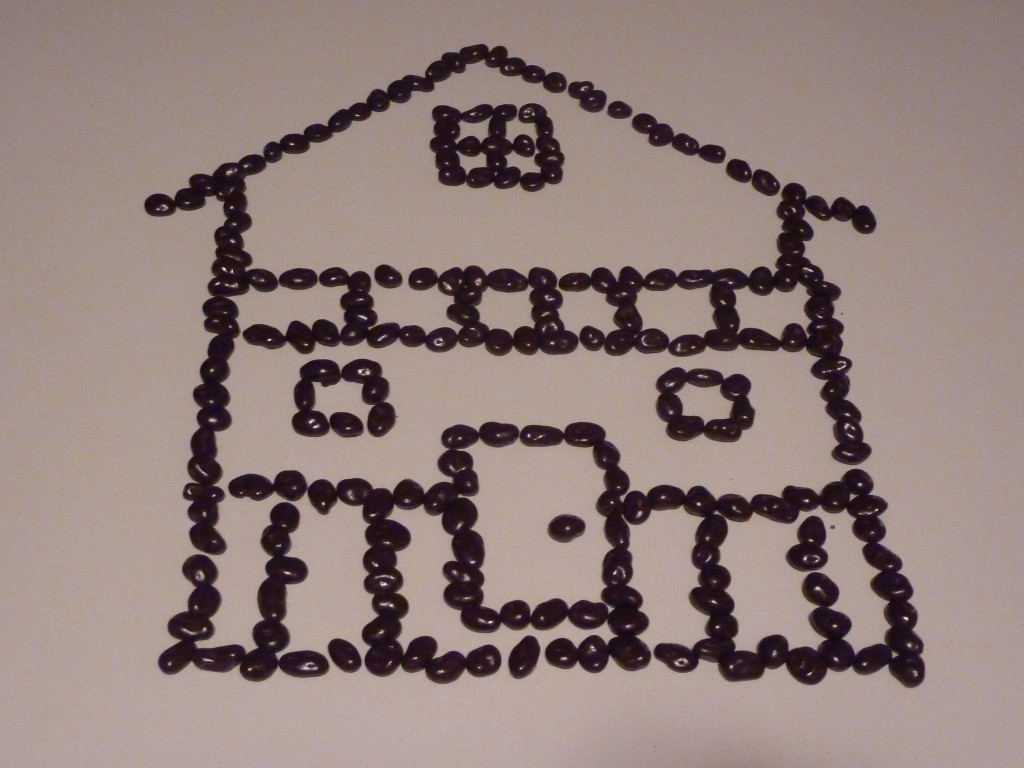 That's the new house made entirely of chocolate covered raisins.
And let's revisit the list I made ohsolongago, about what we wanted in the future house and see how it stacks up:
Deal makers:
an open floor plan where the kitchen flows into the living room (YES!)
a yard for a future (hopefully non-shedding) dog (YES!)
a quiet street in a walkable neighborhood (super hilly neighborhood, but YES! and better yet, it is in walking distance from some of our very best friends!)
at least 3 bedrooms, so yall can come visit  (YES! 4!)
a value. a deal. a big bang for the hard-earned buck. (We found a rare gem)
Deal breakers:
located on a flood plain (No! no flood insurance necessary)
on a busy street with double yellow lines (Not even a single dotted yellow line)
choppy floor plan (No! It's very open with a great flow)
an on-site seller's agent who talks to My Man throughout the entire home tour, and only talks to me when pointing out the features of the laundry room (No seller's agent to speak of, in fact, the house was never officially on the market and we are actually friends with the builder/former owner )
a master bathroom that makes me feel like I would get an STD from taking a bath in the black marble tub (I'm talking to you, house on Martin Court) (I am SO excited about the bathrooms in the new house.  Baths will no longer be reserved for hotel stays!)
the lot backs up to an interstate or is in hearing distance from one (nope!)
really low ceilings (high ceilings!)
BONUS gifts that weren't even on the list:
Two closets in the master bedroom
Dark hardwoods
A front porch
Speakers throughout the house
Wainscoting in the dining room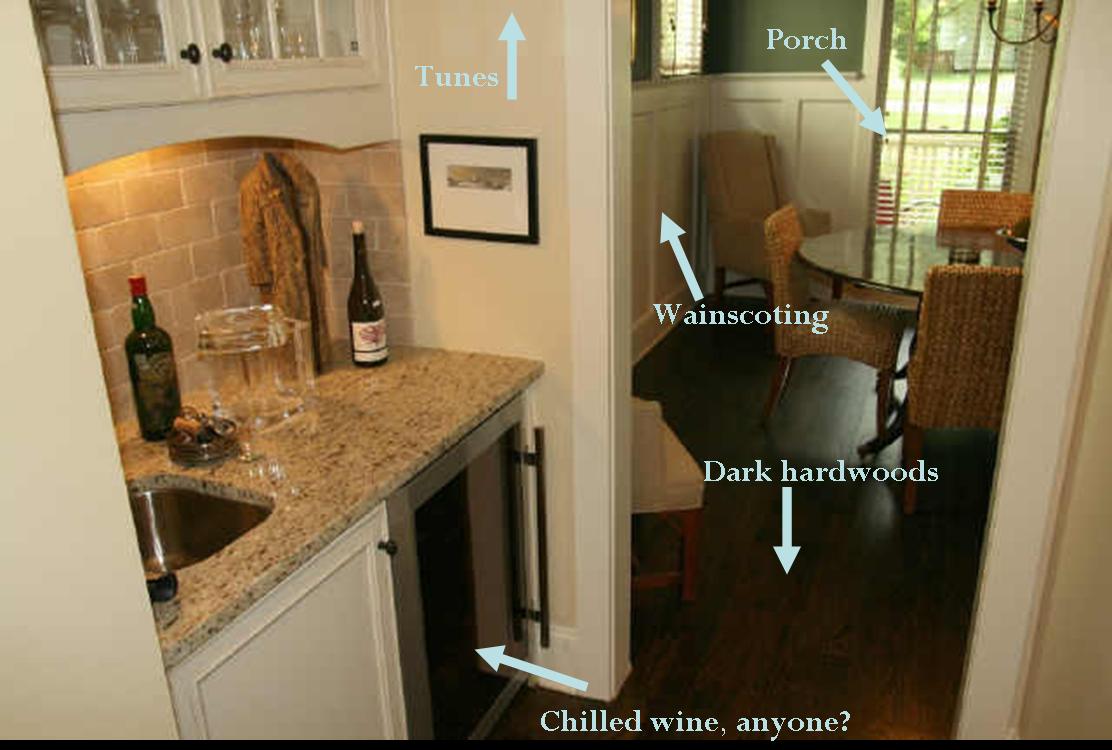 To say that I am all-caps SUPER EXCITED doesn't even cover it.
Moving day is currently scheduled for July 9, but there is a chance that we might be able to move that date forward a bit.  58 days and counting…
((And almost, almost, as exciting as closing on Our House was sending The Landlord (who currently lives in the basement apartment) a notice that we will be moving out.  Sigh. Of. Relief. With a dash of take that you unhygienic, penny-pinching cable thief))