So far on the blog, I have officially and publicly endorsed:
Seabands (the cure for motion-sickness)
A lot of other wonderful and/or delicious things
I have officially and publicly ridiculed and scorned:
I am delighted that the first list is far longer than the second.  After all, Dear Reader, you come here to be uplifted, informed, and complimented for your good looks and good taste—not to hear me gripe and complain about things that get me down. Ammaright?
To that end, I figured today would be a great day to share a list of things that I have been loving lately, in hopes that you will love them too.  I therefore bestow my highly coveted stamp of absolute approval on the following:
The TV show "Happy Endings."
It is ridiculously clever. It's so clever, in fact, that you can't multi-task (like you are doing now) and you actually have to listen closely to catch the subtleties in the dialogue.  The cast…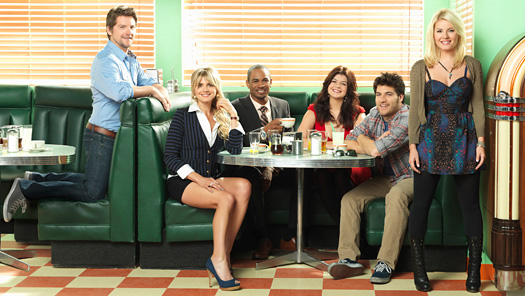 My Man and I were worried that we were the only ones in the continental US watching this gem but good news! Someone else (besides my friend Allie who blogs at Baxter Barks Twice) must be watching too because ABC just picked it up for another season. Catch up on season one re-runs on Hulu or Abc.com and let's meet back here for season two.
The phrase" What's the best price you can give me?"
(Most effective when spoken with a combination of southern sweetness and I'm not here-to-be-jerked-around-ness.)  If you learn nothing else from me, please remember this: everything, I mean (mostly) EVERYTHING, is negotiable.  Use this phrase anywhere from the Jiffy Lube to the high-end furniture store or fashion boutique.  Try saying it in front of the mirror first, then take your new line on the road.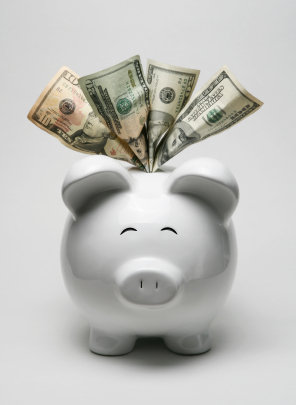 I guarantee 91% success in getting a better price than marked.  Sometimes they will cut you a deal on the spot.  Other times they may let you know of a future sale to hold out for, an available coupon, or a special price for a pair or a floor sample.  Saving money sure feels good because then you have more to spend.
ESPN 30 for 30.
I know, right? You're thinking Jennifer, you usually only reference shows on channels like E!, Bravo and HGTV—how can you possibly be into any of that sports propaganda on ESPN? Well ladies, because of quality programming like 30 for 30, (and because I live with a boy) I now know that HD ESPN is channel 846.  And I have even been known to check out what's on said channel even when not lovingly coerced by My Oneandonly.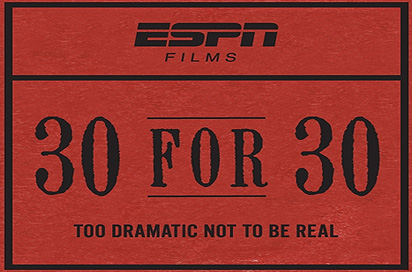 30 for 30 is a series of 30 documentaries by different filmmakers that capture some of the biggest issues, events and stories that have happened in the past 30 years in sports.  If you like Ken Burns' documentaries, Behind the Music, or chocolate-covered raisins from Trader Joe's, you will like 30 for 30.  I have not seen all 30 (because clearly I devote most of my TV time to the channels mentioned above) but the ones I have seen are amazing.  The first one I saw was called "The Two Escobars," about the interesting connection between coke-lord Pablo Escobar and soccer legend Andres Escobar.  It was incredible.
These documentary films each stand alone and are really well done and well directed.  And the DVD set would be an amazing gift for the man (or men—no judgment) in your world.
The band, "Noah and the Whale."
I have been into this band for a while now, but until last night, I had never had the opportunity to see them live.  All I can say is damn. And wish I could see them again tomorrow. ((CLICK HERE for the setlist from last night with links to listen to the tunes.  Three cheers for the world wide web.))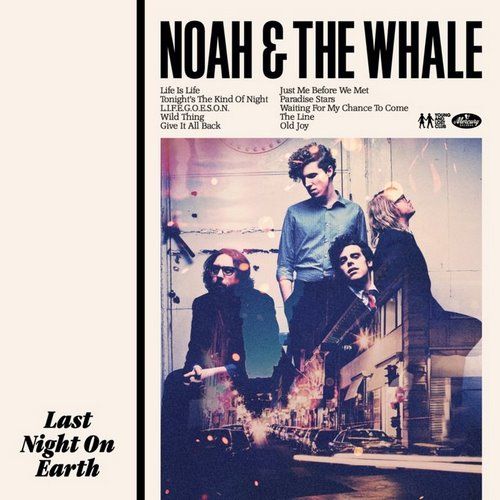 Their studio albums are pretty good but their live show positively floored me. See them live in concert, I say!
Here's another one for your enjoyment.
Oh! And another. (Certainly worth waiting out the 10 second commercial)
Check them out if they are playing in your city.  You will not regret it.
Edy's Triple Cookie Fudge Sundae Ice Cream

Three different delicious flavors in one handy container!   Great idea or great idea?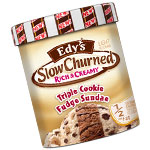 And I bet the Triple Chocolate Peanut butter Sundae is really good too.
So that is just the tip of the iceberg of things I have been loving of late. What's on your list??  Please share!