Before I commence the photo-essay about my sister's wedding a few thoughts…
The whole weekend–starting with the BBQ party on Thursday night to welcome guests, the bridesmaids' luncheon and the rehearsal dinner on Friday, and the day of pampering, preparations and wedding merriment on Saturday– was amazing.  You have never seen a more beautiful bride (evidence below), a more joyful couple and prouder parents. The band was super-talented and the dance floor was on fire.  And the warm chocolate chip cookies and milk, in lieu of a groom's cake, was a magical touch.  A good time was had by all!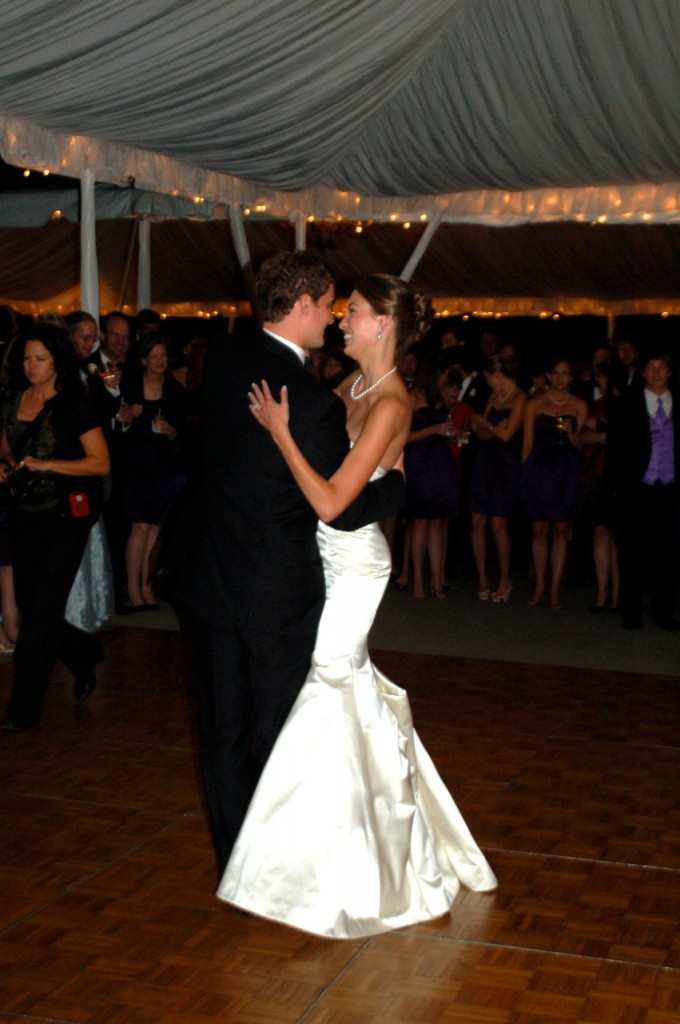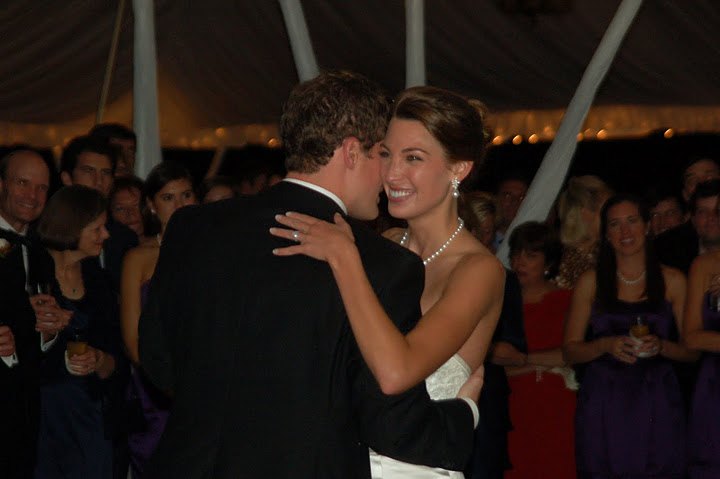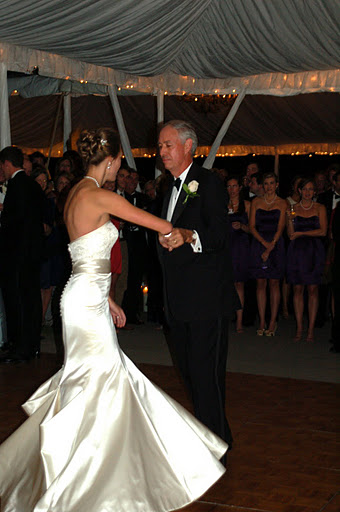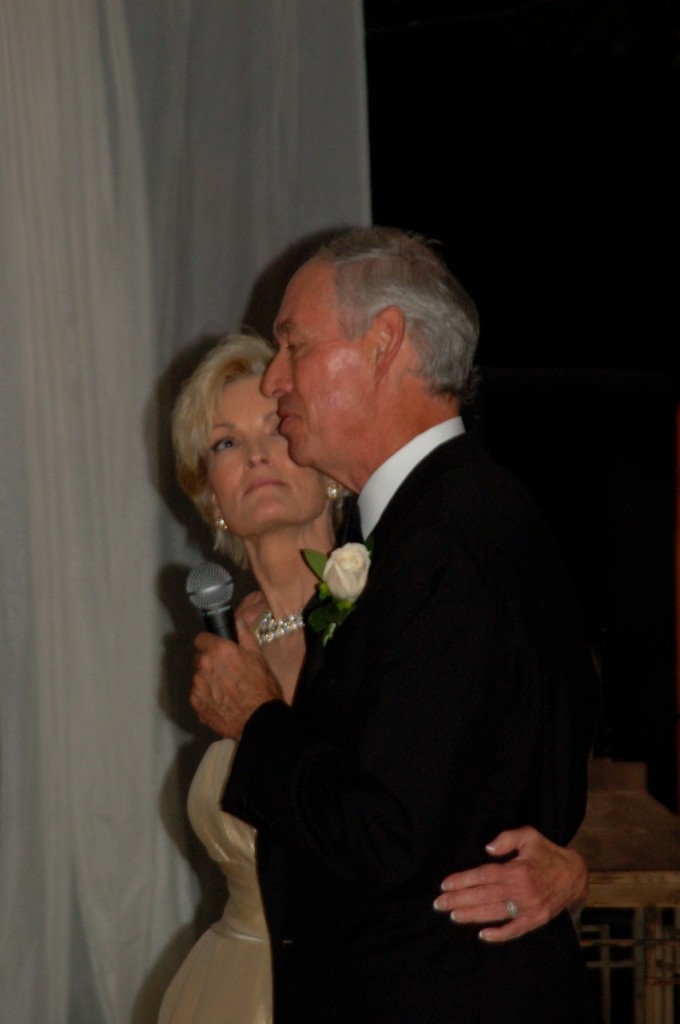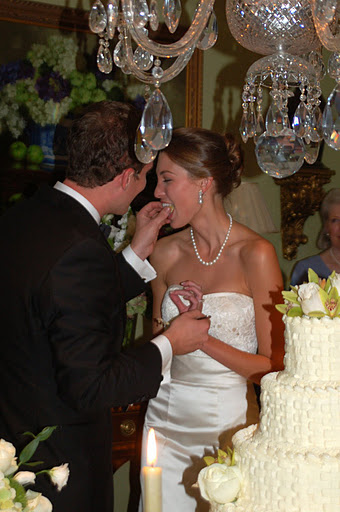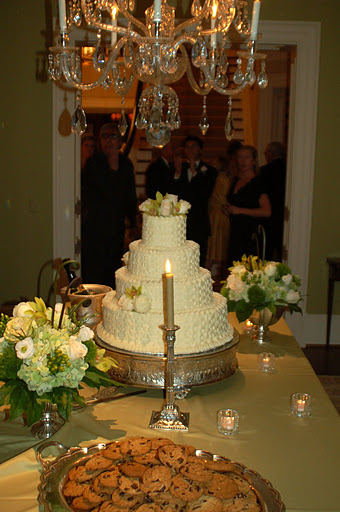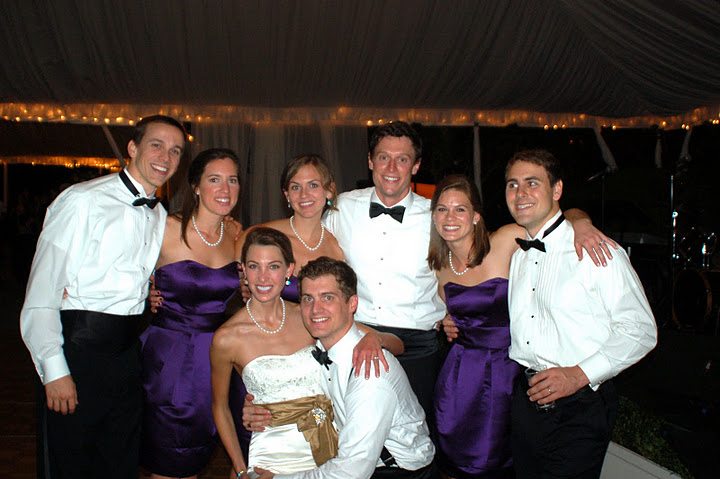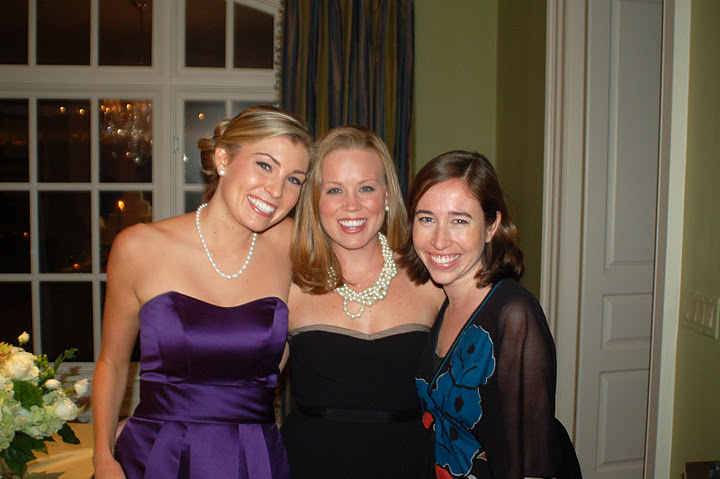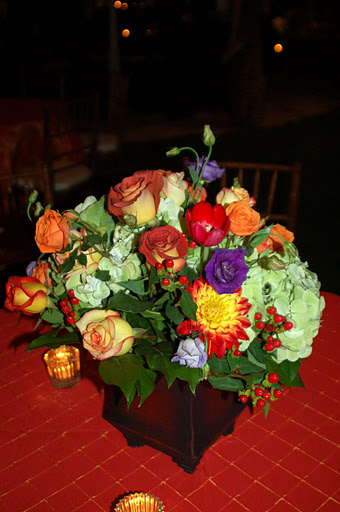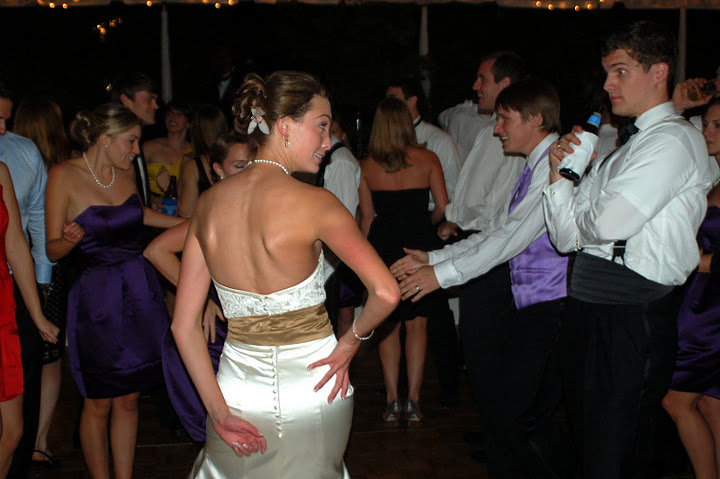 (take that, Pippa!)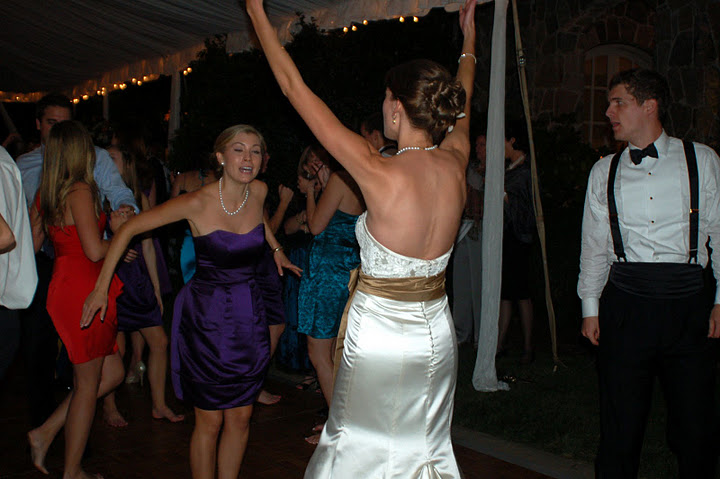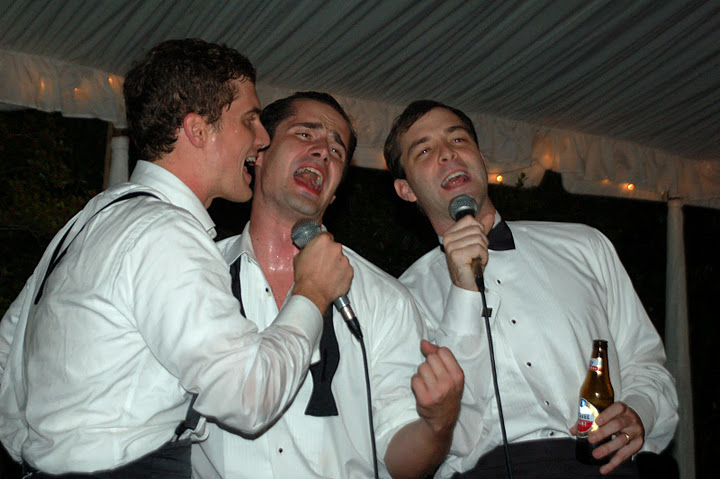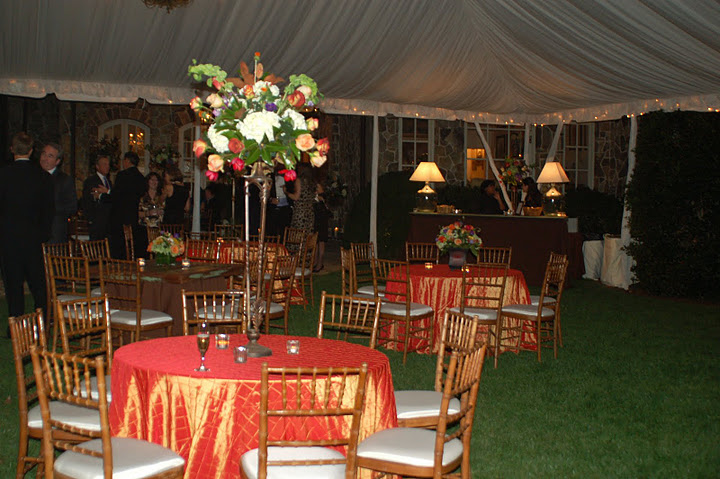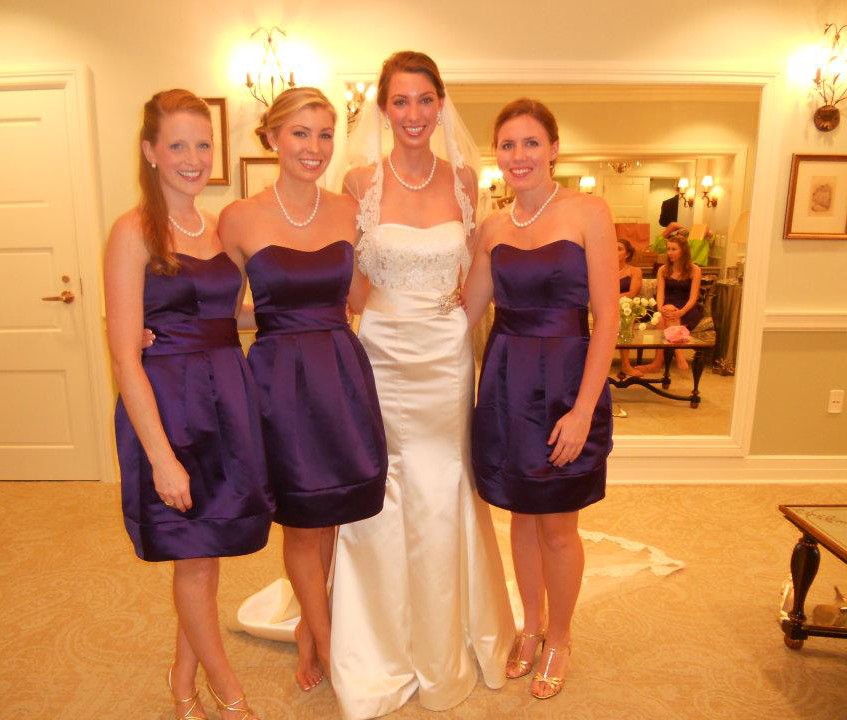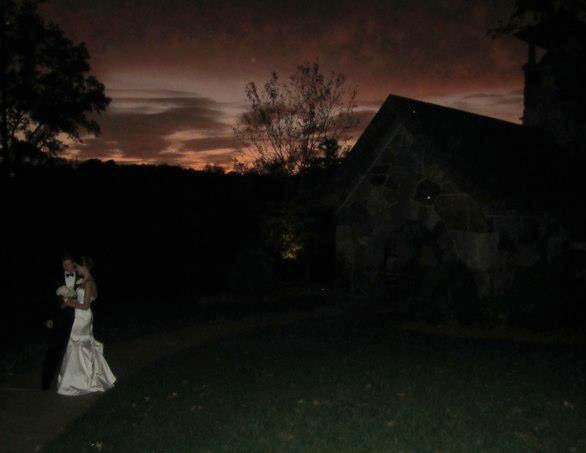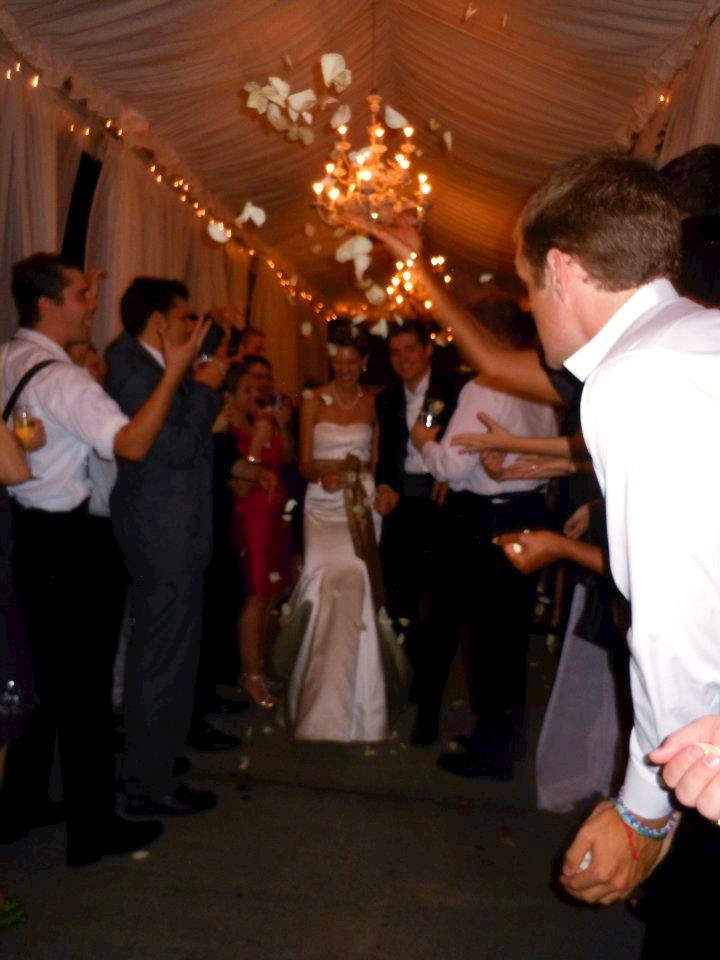 And here are a few pictures from the Rehearsal Dinner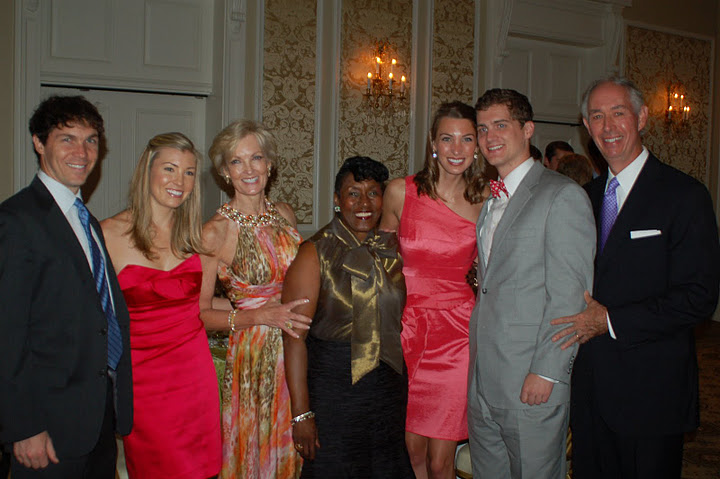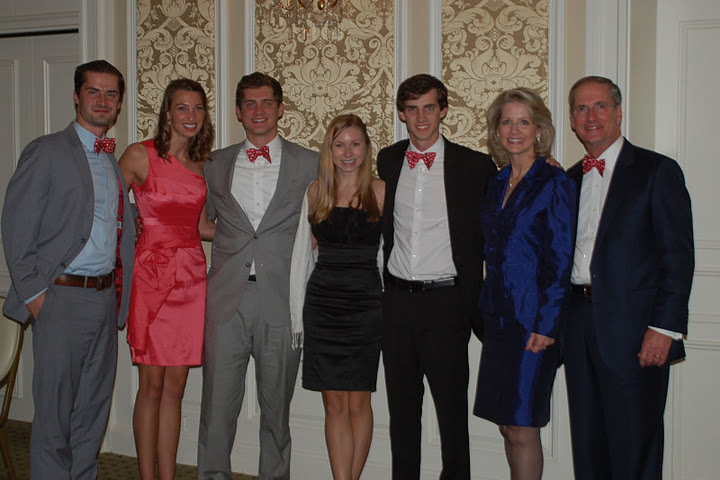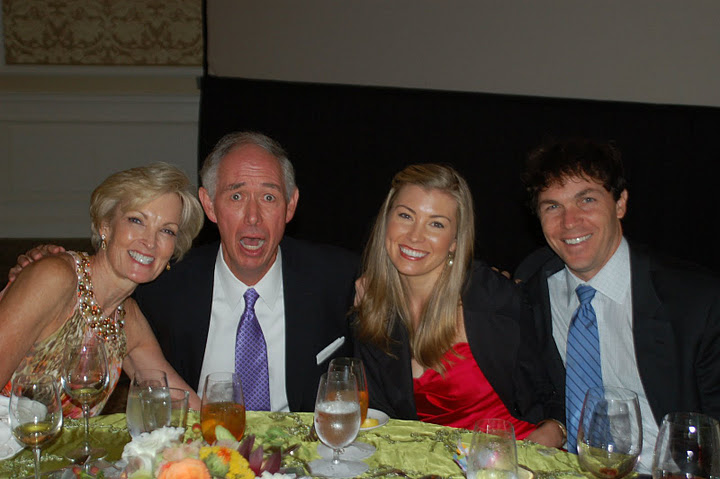 And as for my Maid of Honor toast, despite my nerves, I thought it went pretty well.  It was easy to write since I absolutely adore my little sister.
I made her laugh: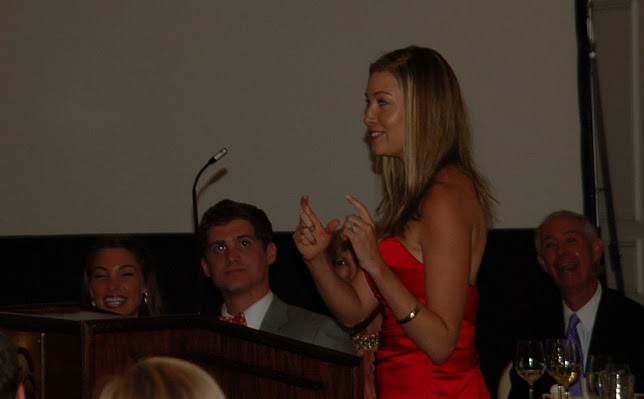 And I made her cry: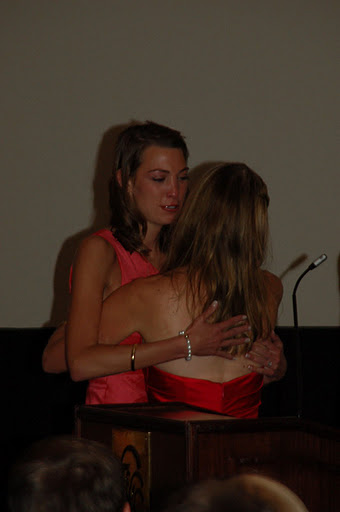 Mission accomplished.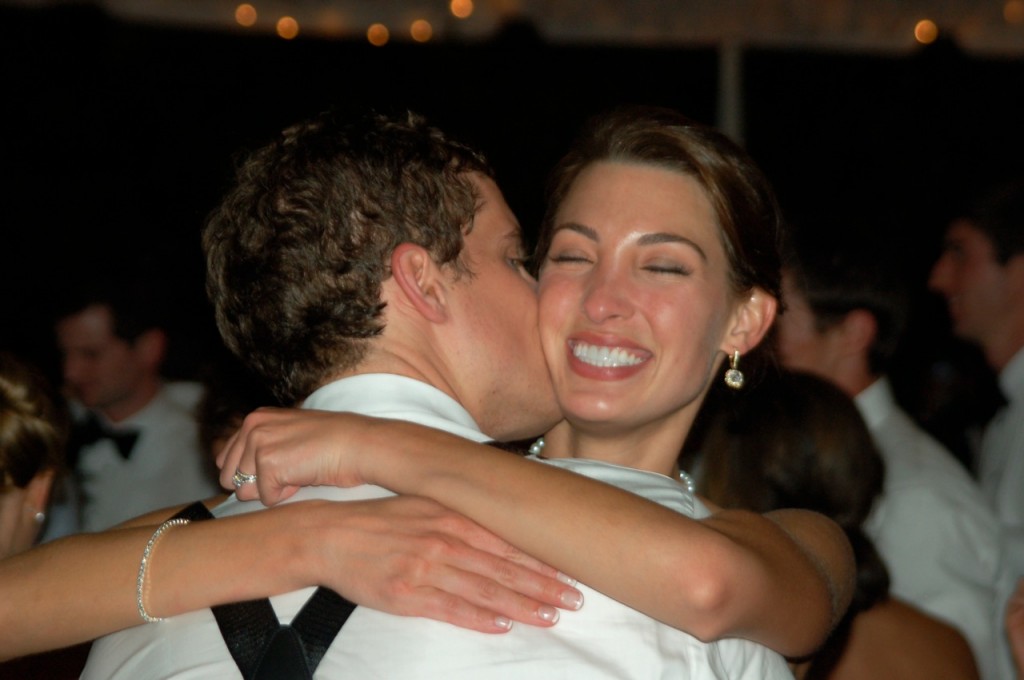 What a weekend.
((Selfishly Unfortunately, the professional photographers put those tacky copyright marks all over their pictures. Therefore, the photos above were generously taken by our super-talented family friend, Debbie and/or snagged from Facebook.))
And one more thing: I wish I had more photos to share of the amazing flowers.  Darryl Wiseman, who also did the flowers for my wedding, totally knocked it out of the park for Molly's big day.  If you are planning a wedding in Atlanta (or just sending your woman a little something to tell her she is your Oneandonly- HINT, HINT, HINT*) do the right thing and hire him and his team to do the flowers. They do not disappoint!
*Something seasonal in autumnal colors would be great.  And as you know, I have a penchant for peonies.