I have no choice but to share a few photos from Harper's first Halloween.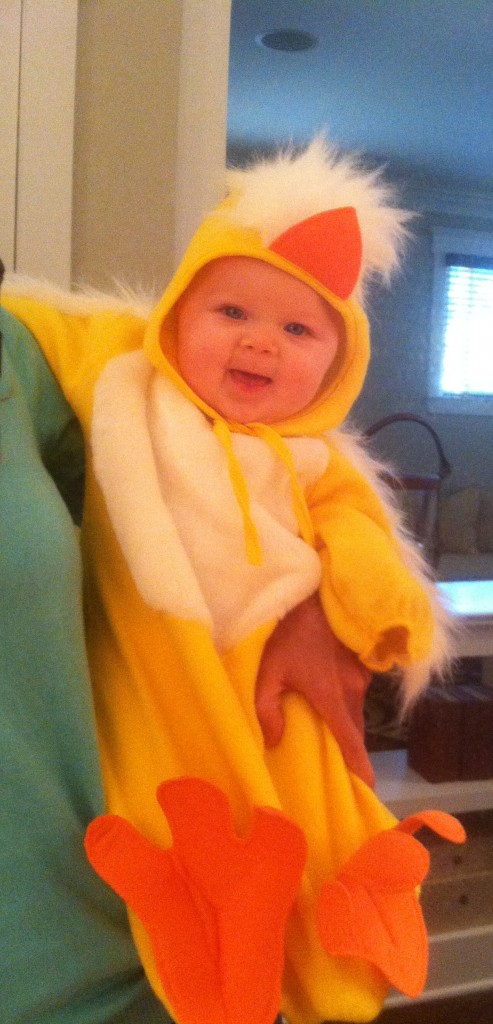 Dressed as a little chickadee, she was all smiles and none the wiser to the moderate ridiculousness of her barnyard getup.  She happily wore the chicken suit to party #1 with a group of our friends.  Their neighborhood hosts a HUGE pre trick-or-treat party at a nearby park, complete with a parade, pizza and a DJ. Yes, a DJ. It was chaos and the kids were adorable but running amuk in anticipation of the delectable frenzy that would transpire later in the evening. The parents drank from their spiked solo cups and watched their hyperactive ninjas and princesses dance to Gangnam Style and Call Me Maybe.  If I had to take a fleet of 7-year-old sugar-high superheroes door-to-door for hours in the cold, I'd be drinking too.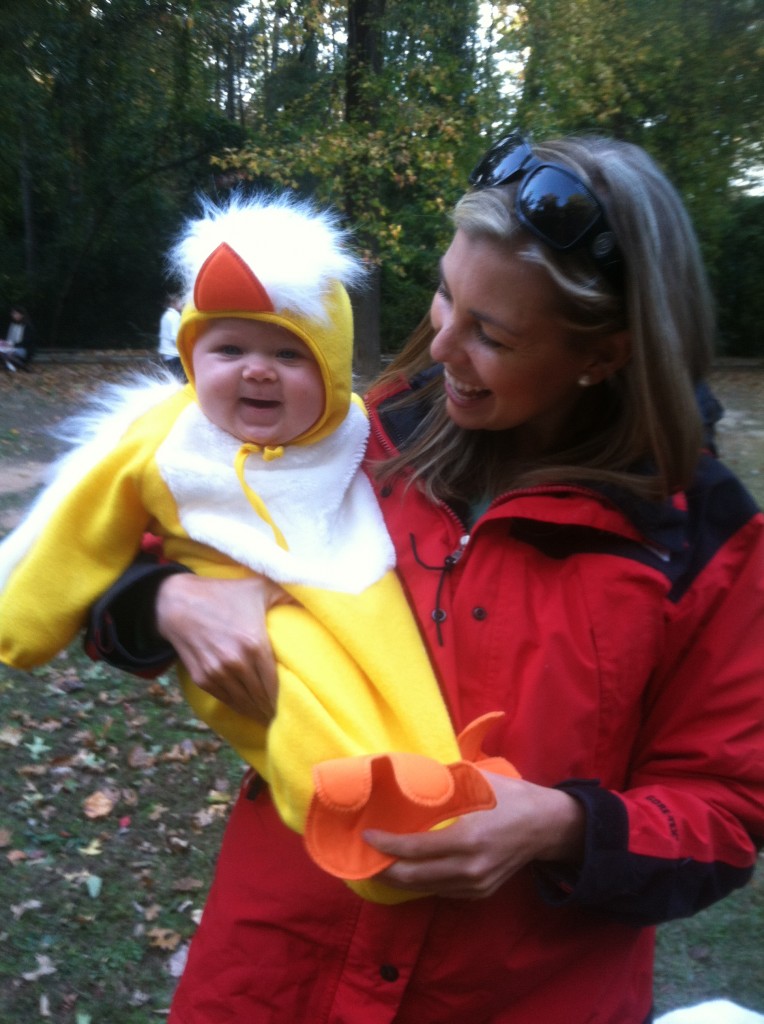 Standing back and taking it all in, I had one of those surreal "oh my…this is my life now…I'm really a parent" moments.  But since That Baby is not of trick-or-treating age just yet, I make the calls on costume(s), and I don't have to brave the elements to aid her quest for candy, I figure I'm just dipping my little toe into the waters of (holiday) parenting.
I pulled pageant mom and insisted on a quick costume change before heading to our second stop of the evening.  My little chickadee magically became a pumpkin for the Halloween extravaganza in our neighborhood.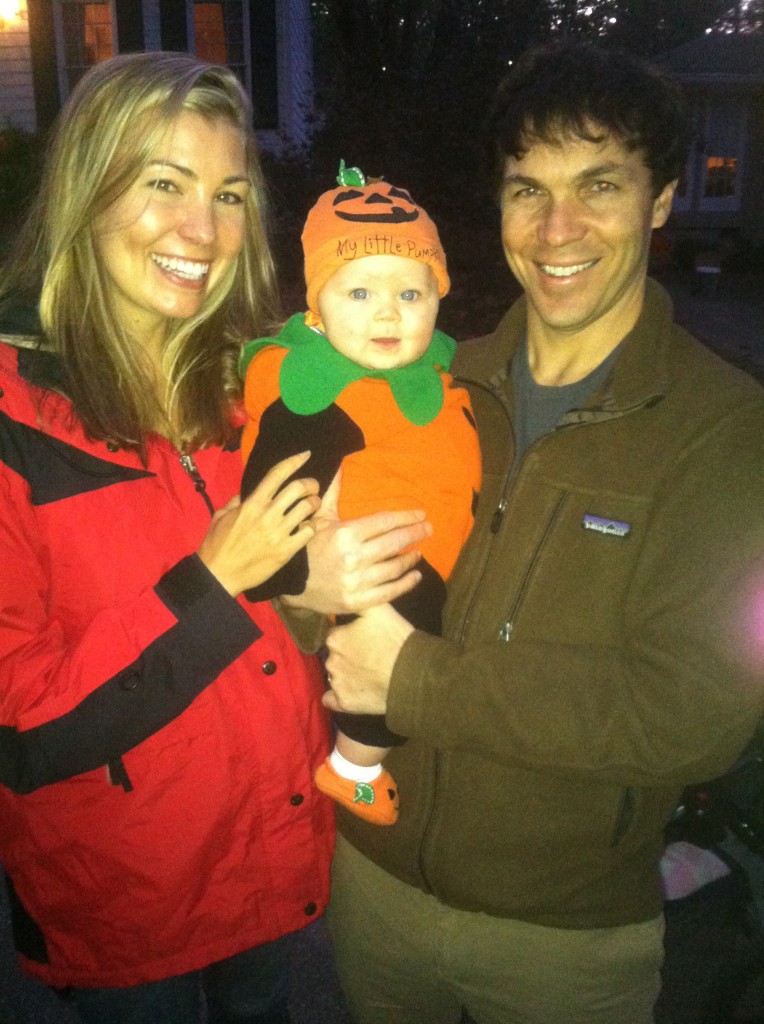 Good Times and Butterfingers were had by all.