My Mom and I took Harper to see Santa last week.  After the epic display of tears last year, I figured I better put in some legwork beforehand to prevent such an outcry this year.  I spent the week before our Friday visit showing Harper pictures of Santa online, pointing out his likeness when we saw it around town in holiday decor, and cranked up the volume when a song about him came on the radio.  On cue, she would answer my questions: Me: "What does Santa say?"  Harper "Ho Ho Ho!"  (And in an attempt to not completely muddle the Reason for the Season:  Me: "What are you going to tell Santa when he asks you what you want for Christmas?"  Harper: "World Peace!" )
The day of the big visit we were ready.  Harper looked absolutely adorable and we were uncharacteristically punctual for our 1:30 reservation.  (Yep. You read that right. Santa takes reservations now).   She was all smiles and giggles and ho ho hos until she saw him.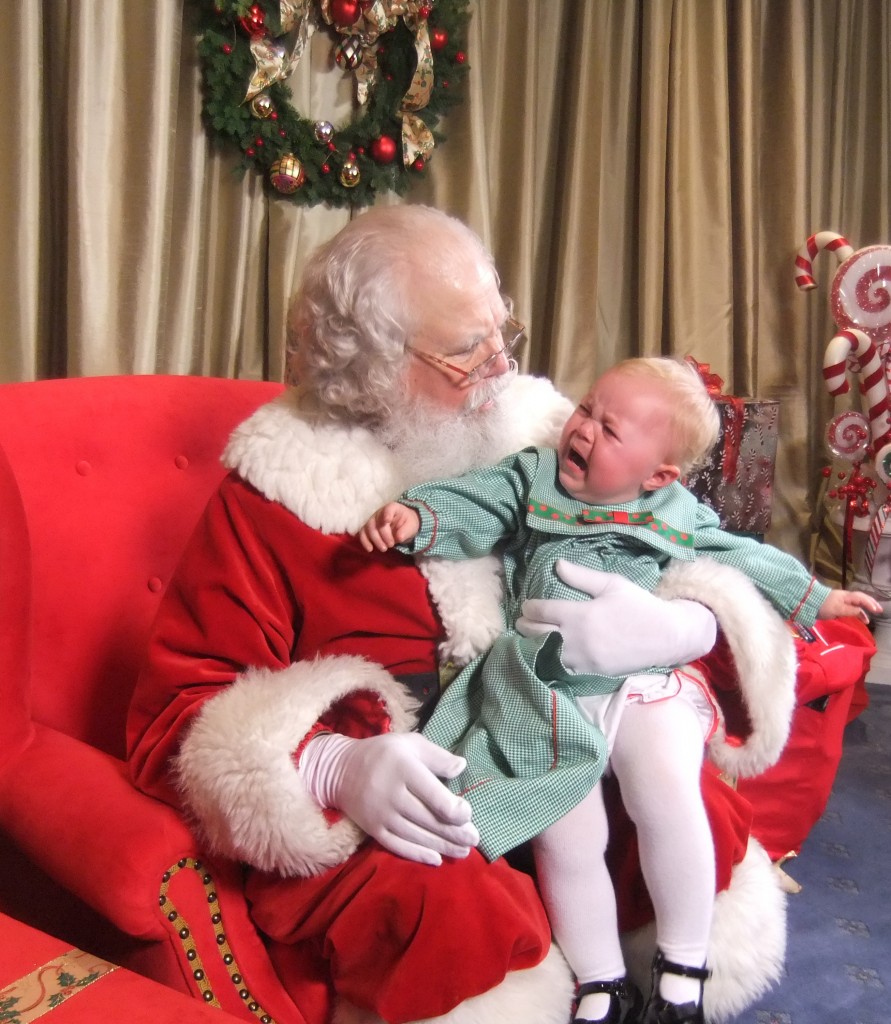 Her tears turned into a full-on shots-at-the-doctor's-office cry when I put her on his lap.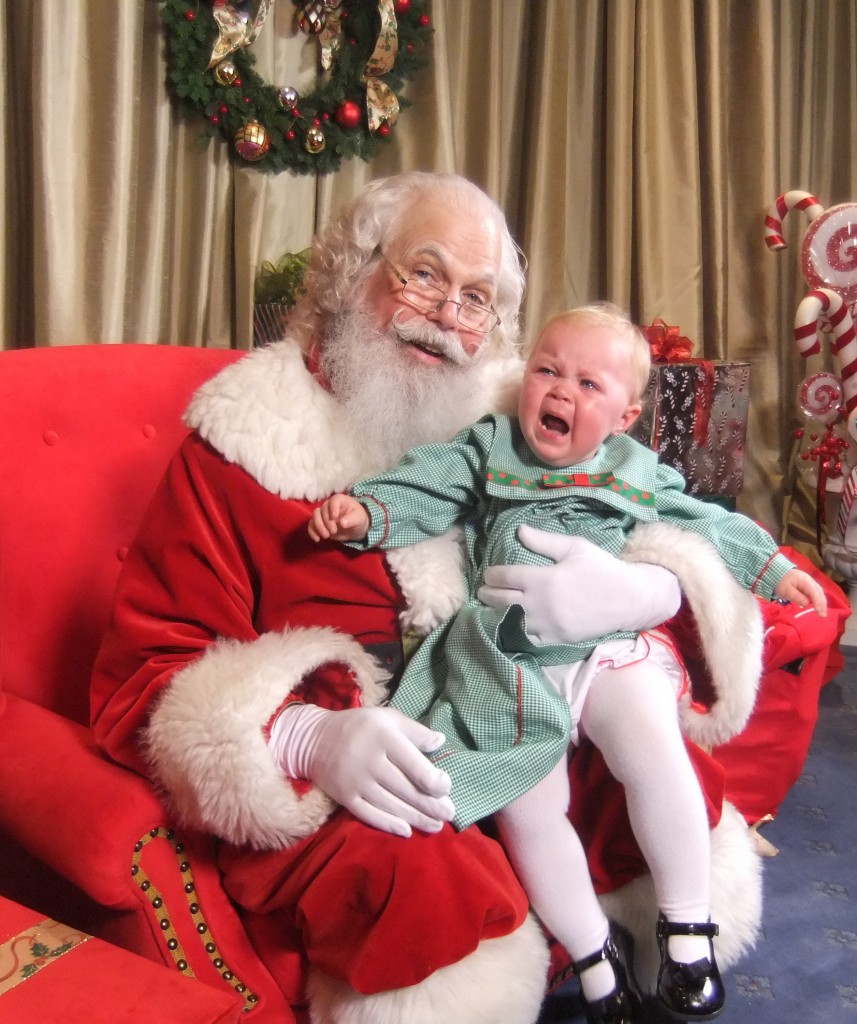 And then, as if to spite me for forcing her to snuggle with a creepy old bearded stranger, she gave me the finger.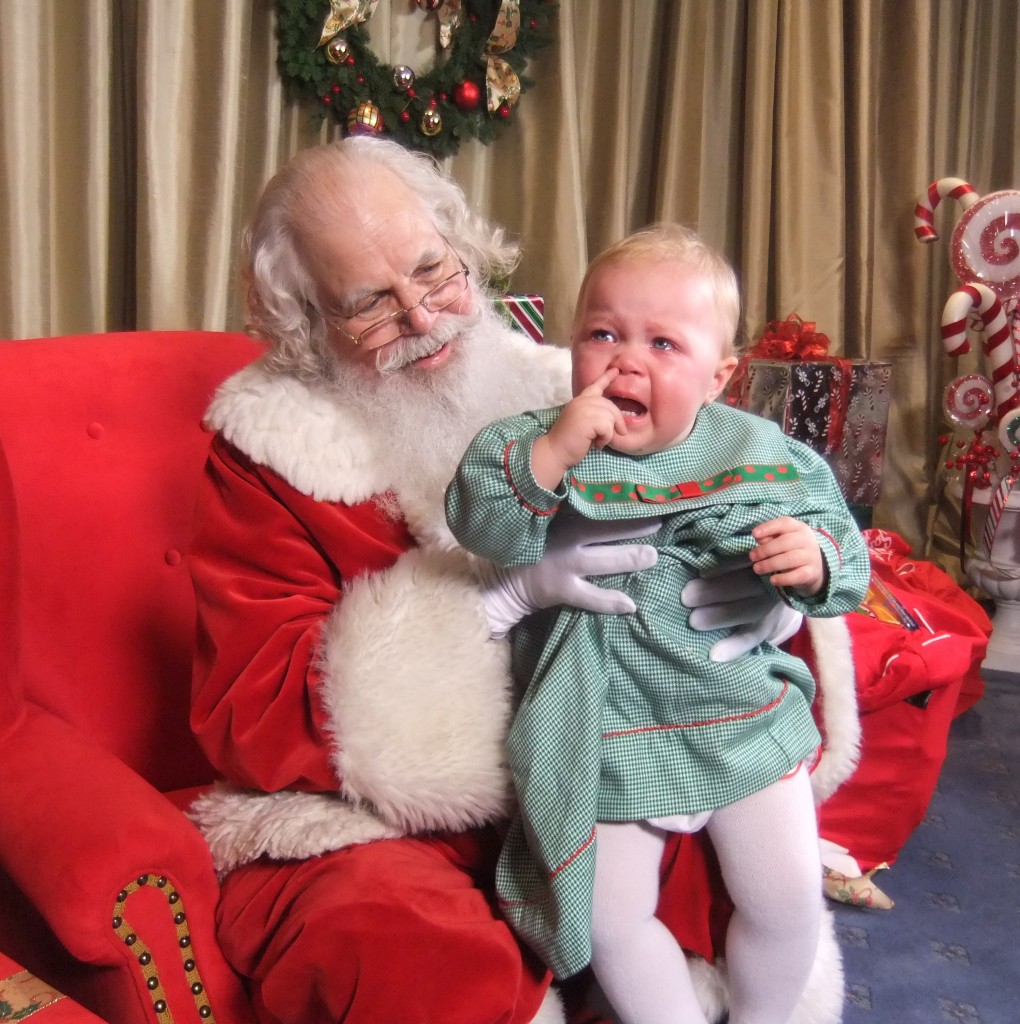 I have seen her cry and I have seen her put her finger up her nose, but never at the same time.  Behold, the Magic of Christmas!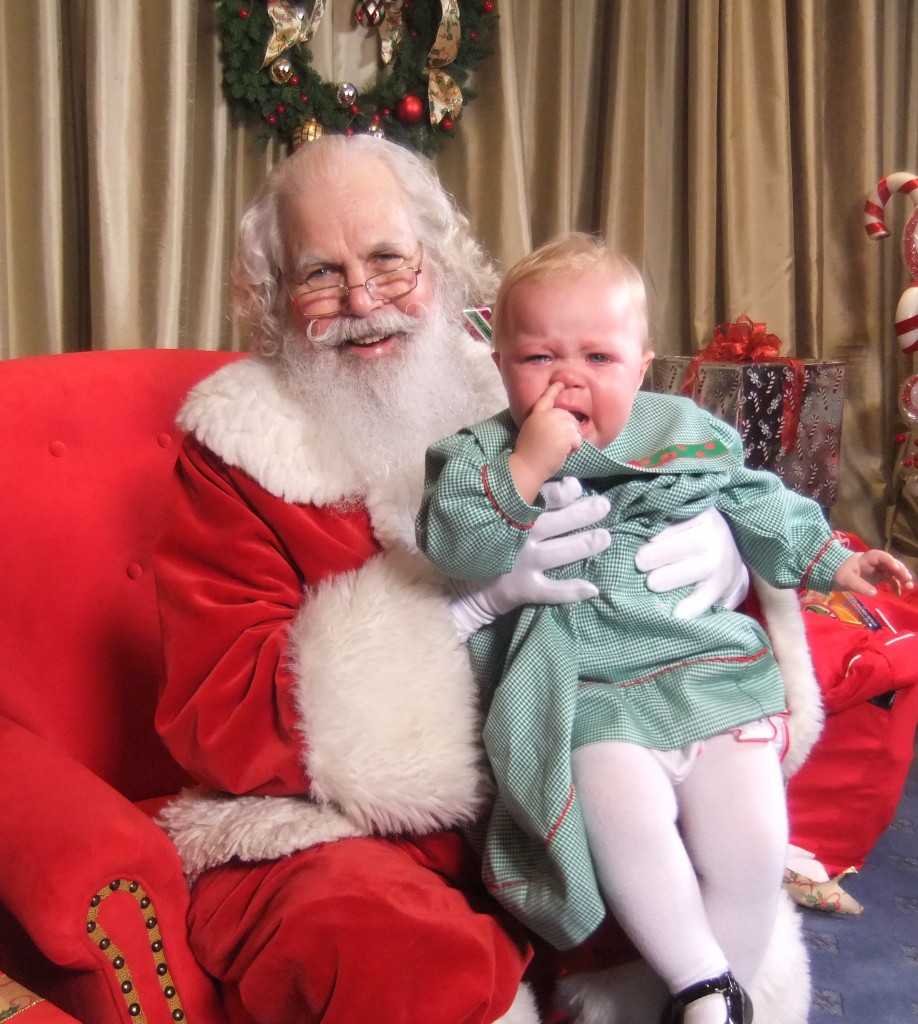 As we left the North Pole that afternoon, I got a nod from one of Santa's elves, the same elf that put the hard sell on me to pre-commit to a pricy professional photo package. Something deep inside told me this was not the year to spring for Photo Package C with a 16×20 print, a dozen wallets, and a DVD video of our visit.  Maybe next year.