Toys that Get Played With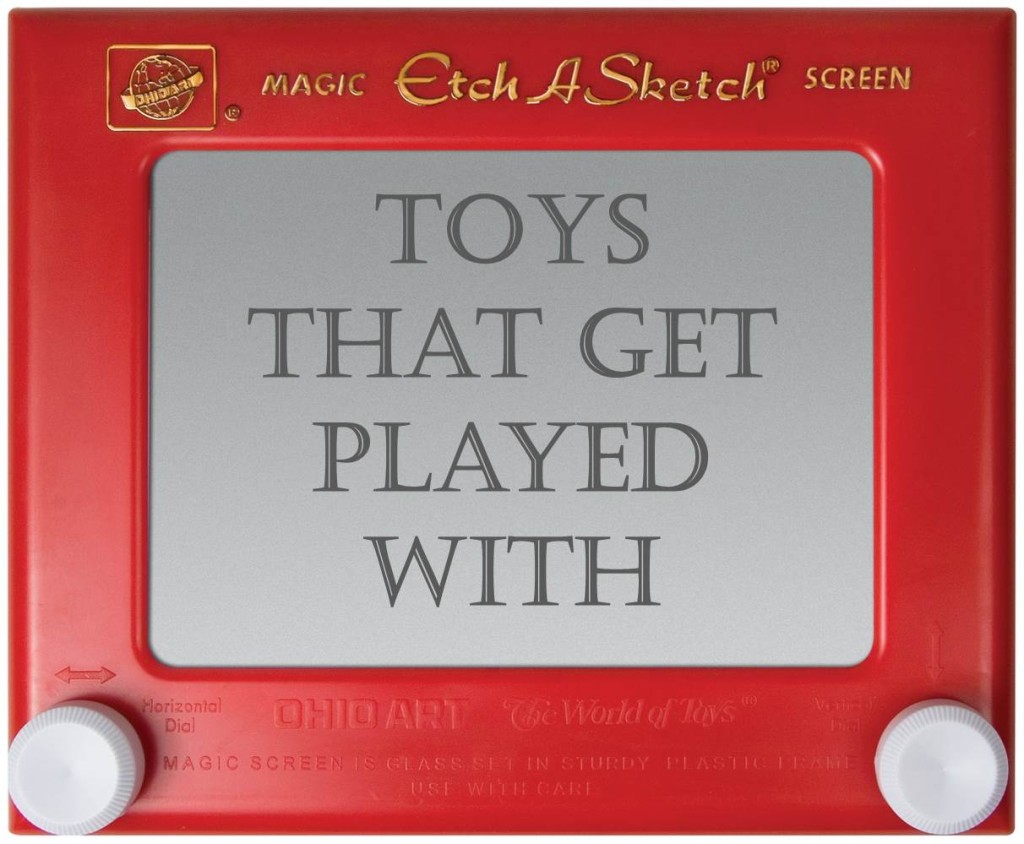 Before having children, we all have grand ideas for them as far as playtime is concerned. "They will play outside and use their imaginations," you say. "They will make up their own games and we will have no need for TV. The playroom will be filled with books and perhaps one wooden toy per child."
Hilarious. I blinked and ended up with one of these smack dab in the middle of our living room.
In my experience you can only defend your home from the toy invasion for so long. Little by little the plastic (and the princesses) creep in. Some of it is indeed crap, but some of it is solid gold—things that can entertain your children for hours. My husband hasn't been brave enough yet to show our child his cool toys from the 80's, but I don't know what all the excitement about them is. They're still in the box, weir right?
Anyway, here are some of our favorite toys. These are the toys that actually get played with at our house. These are the toys that our oldest child and her playmates have loved and that won't be outgrown anytime soon.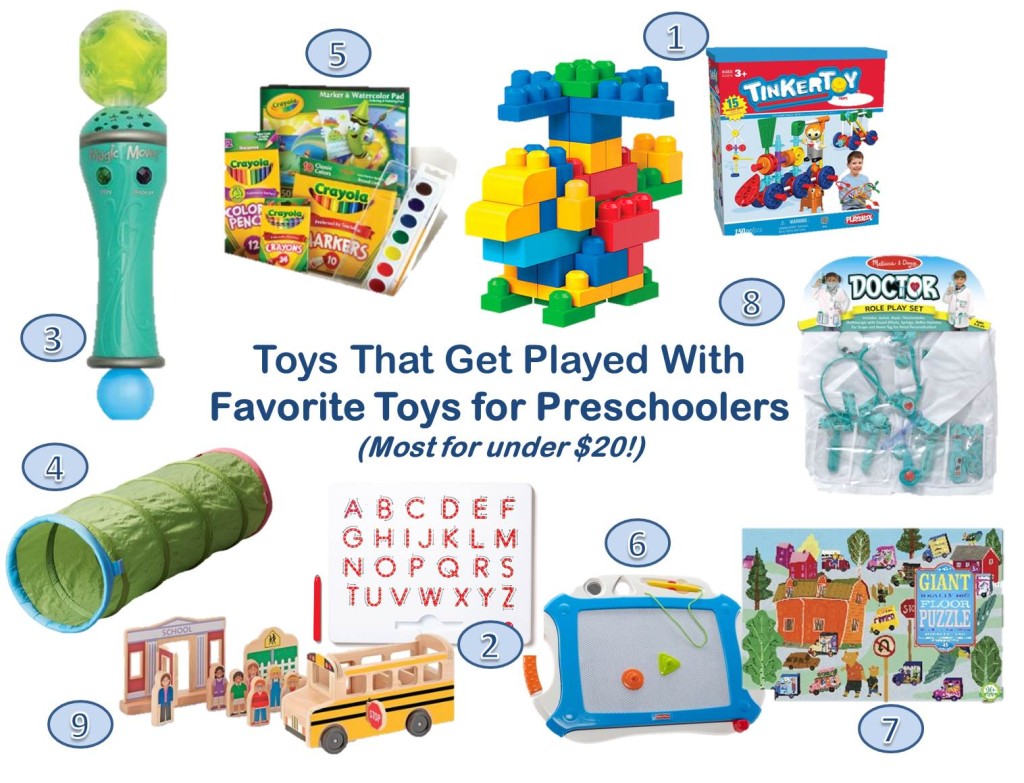 1. Blocks and building toys. These are what our Montessori friends call manipulatives. Building toys are great for creative open-ended play for kids of all ages. We love these, these, and these.
2. A to Z magnatab. Great for letter recognition and learning to write.
3. Magic moves wand. This is exactly the kind of toy that you think you would never buy for your child. It's plastic, lights up and makes noise. But! This is awesome and has provided our daughter hours of entertainment. She plays with it alone and it's fun to pull out when she has friends over. It is like a Simon Says game with music and instructions–a big hit with boys and girls of different ages. Gold I tell you.
4. Tunnel. Who knew that this would be such a hit?! We have one from Ikea but this one is similar. It scrunches up for easy compact storage.
5. Art supplies. Especially washable ones.
6. Magnadoodle. Awesome to play with at home and we always pack ours for road trips.
7. Puzzles. Big floor puzzles are great for young puzzlers. Here is a good one for younger kids and here is a good one for older kids.
8. Doctor Kit and Dress-up Costume. Aim high, little one.
9. Wooden School Bus Set. Wooden toys for the win. This set is precious.
So there you have it. Most of these toys foster creativity, are great for independent and collaborative play. I hope they bring your little ones hours of (unsupervised) fun.