I work for a consulting firm here in Atlanta. Because our company is small and many of our clients live elsewhere, I occasionally get to work from home. Positively ideal. I love working from home, it saves me time on my commute and I get to work in the comfort of my own home all day!
That means I can hop out of bed, put on cozy clothes, toss my hair into a messy bun and get down to business comfortably. Luckily, the firm I work for gave me some allowance to buy myself an office chair from a company similar to office monster. I don't have any comfy chairs in my house except for my sofa, but I don't think I would be very productive if I was sat working there all day! So I got my comfy clothes on, sat in my comfy office chair, and began working. Working from home definitely has some great benefits, trust me!
We are also really lucky as our company makes use of a virtual office. Basically, this means that we can all stay in touch and work remotely easily and productively. Honestly, business technology has come such a long way over the past few years, I think we are going to see a lot more businesses allowing their employees to work from home in the future. Moreover, if you are intrigued to learn about how making use of a virtual office could potentially boost your business, you can take a look at some of the amazing resources on the Your Virtual Office London website.
Anyway, as I'm spending so much more of my time working from home than in the company office, I'm beginning to think about ways in which I can separate both my home and work life. You see, sometimes I get so distracted with working from the main house, that I think building a prefab shed office in my backyard could be the perfect answer. It will still allow me to wear my comfortable clothes and to style my hair how I like it, but it will also provide me with an environment that could make it seem like I'm at the office and in a professional setting. I think it could be an ideal scenario, to be honest, but for now, I'm just taking in all the advantages that working from home can give me.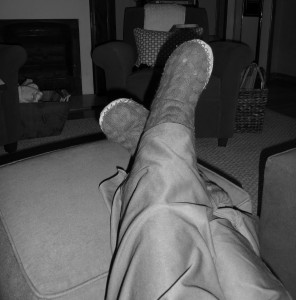 It allows me to take a break from working to go to the bank, the post office, Kinko's, and the emissions inspector during off-peak hours.
The downside? Realizing I did all of that with my pants on inside out and with green skin medicine on my face.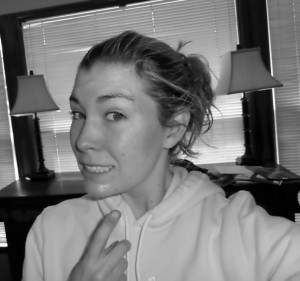 I suppose most people who work in an office take a moment to look in the mirror before heading out the door.
No wonder everyone was being so nice to me.
The problem though with working in an office… you don't get that much space do you! It can be hard, especially in big offices where the desks are so close to one another you're surprised you don't hear when they are thinking about their lunch at 10 am! Luckily there are those privacy screens from companies like Versare that you can pop up to keep your solitude and computer screen from prying eyes, they don't need to know at 9:01 am that you're looking up ways to stop loud eaters!