This is the age of instant gratification.  We can have what we want when we want it.  Oh how times have changed!
I remember waiting through the Top 40 Countdown with Casey Kasem on Sunday night to hear my favorite songs.  I waited oh so patiently to hear songs like Arrested Development's Mr. Wendal or Tennessee, and  Just Kickin' It by Xscape.  Now I think of a song and I can stream in online or download it instantly.  No need to phone in my request to the radio station and wait. And I don't even have to wait through all the stories of holdups and car wrecks on the local news to get the forecast.  I just go to weather dot com and there is my hour-by-hour and 10 day.  These days when I watch shows I don't even have to wait through commercials, thanks to DVR and this fantastic remote.

If I want a new pair of shoes I go on Zappos.com, put them in my cart, and my new shoes are at my door 12 hours later. I ordered a pair of shoes yesterday to test my hypothesis, you know, in the name of research.
What's that I hear? Oh, it's a knock at the door from a man in brown bearing gifts.  Hypothesis confirmed.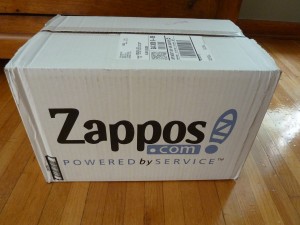 It's like the art of waiting has been conditioned right out of us and no one is complaining.
Well, I have really been pushing myself on this and practicing my patience as I wait for our upcoming vacation.  This lesson in self discipline and deferred gratification is in three parts:
Part I: I have saved my favorite bottle of wine for our beach festivities.  This pinot is divine and goes down real real smooth.  It was a splurge in the $20-$30 price range, as we usually keep it in the low $9-12s.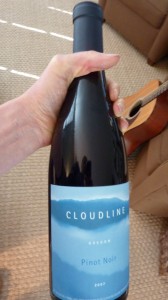 Part II: We have saved Season II of Friday Night Lights for rainy day beach entertainment.  Will Coach Taylor take the job at the University? Will Matt Saracen and Julie Taylor stay together?  Will the Panthers be able to take State this year?  These things I don't know.  And I am dying to find out.
Part III: I have saved all of my magazines for the past two months for ocean-side reading.  This may have been the hardest of all.  Look at that luscious stack…and that's only half of it!
I was tempted to throw My Man's Economist on top of that pile to impress my friends on the worldwide web, but this is a place of truth and honesty.  I can't wait to get back on track with what is going on in the world (of home décor, celebrity news, life in New York, and light gourmet cooking) while working on my tan.  That's what you call killing two birds with one stone.
That wraps up our lesson on patience and delayed gratification.  What do you have a hard time waiting for?  What are you saving and what are you saving it for?