Procrastination takes many forms
As I mentioned Tuesday, the in-laws are coming to town this weekend.  We are also having some of our best friends stay with us on Sunday night.  It is going to be a busy and wonderful weekend for this hostess with the mostess.  My to-do list must-do list yesterday was a mile long:
hit the grocery
freshen the sheets on the guest bed
plan the menu for the weekend
finish my DIY project so we have somewhere to sit for dinner
clean the house and make it sparkle
Yesterday I did absolutely none of it.  Instead I decided to clean out the bedroom closet and my chest of drawers and change over my clothes from winter to summer.  Productive? Yes, very.  Necessary to do before our guests come? Absolutely not.
The most interesting find was these bulky old school tennis panties, complete with dual ball pockets.
I have lived in four different houses in the past two years and apparently these jewels have made every Goodwill sweep, closet clean-out and cross-country move. Very interesting because I can't recall ever wearing them.  Maybe I was saving them for some sort of 80's Tennis theme party?  Unfortunately, the theme party invites have decreased significantly since college, but you never know what might come up.
I made a huge pile of clothes and shoes for Goodwill that now sits in our entry hall to welcome our guests.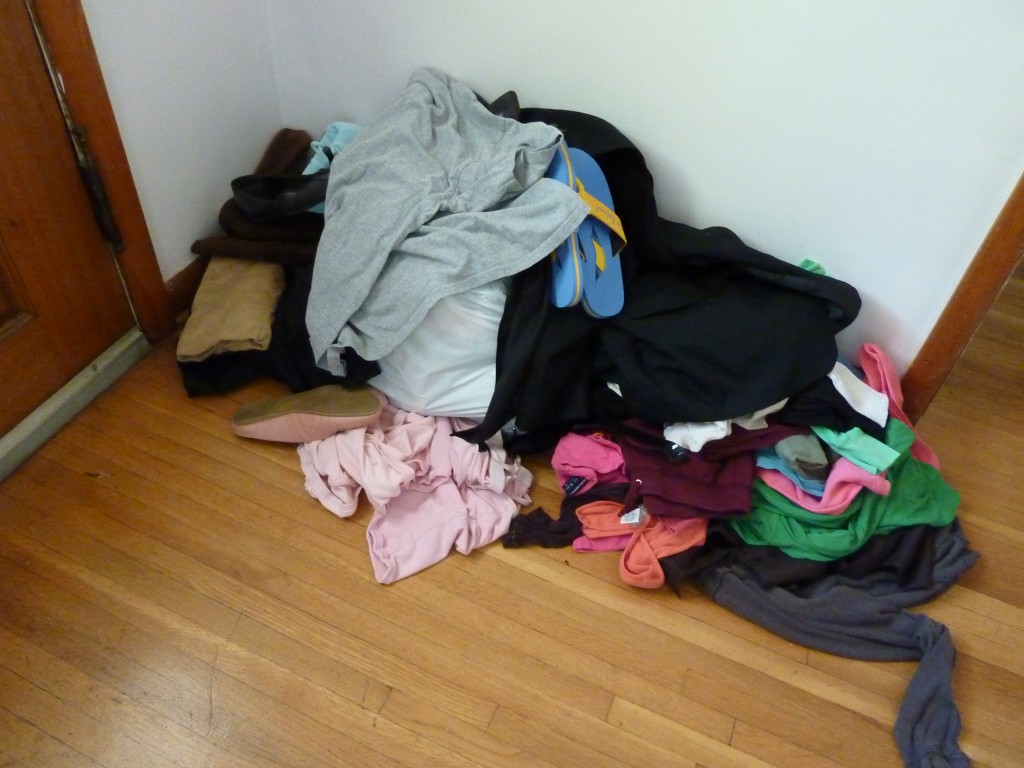 But hey, at least my cute summer tank tops are neatly folded easy to find and I know what I am wearing for our anniversary…