Sunday Brunch in our Sunday Best
This weekend My Man surprised me by taking me to a luxurious celebratory brunch at a beautiful hotel in Atlanta.  It would be pretentious of me to drop the name of said hotel, so I will do so as if we were playing a game of Taboo or CatchPhrase.
First word:  Buttery snack cracker
Second word: Will Smith's cousin on the Fresh Prince
My Man sure knows how to please his woman.  The brunch was absolutely divine! There were made to order omelets and waffles, assorted homemade breads and muffins, pancakes, an extensive seafood selection, smoked salmon, caviar, beautiful fruits, about dozen different desserts and oh so much more.  I wanted to take pictures of the beautiful spread, room by room, but as you know, one must make it seem like such extravagance is a regular occurrence.  However, like a fanny packed tourist at Euro-Disney, I couldn't resist taking a picture– of our drinks.  While it's not quite as photogenic as the caviar bar, hopefully it conveys that being high maintenance and requesting a diet coke, coffee and a mimosa was not frowned upon in the least.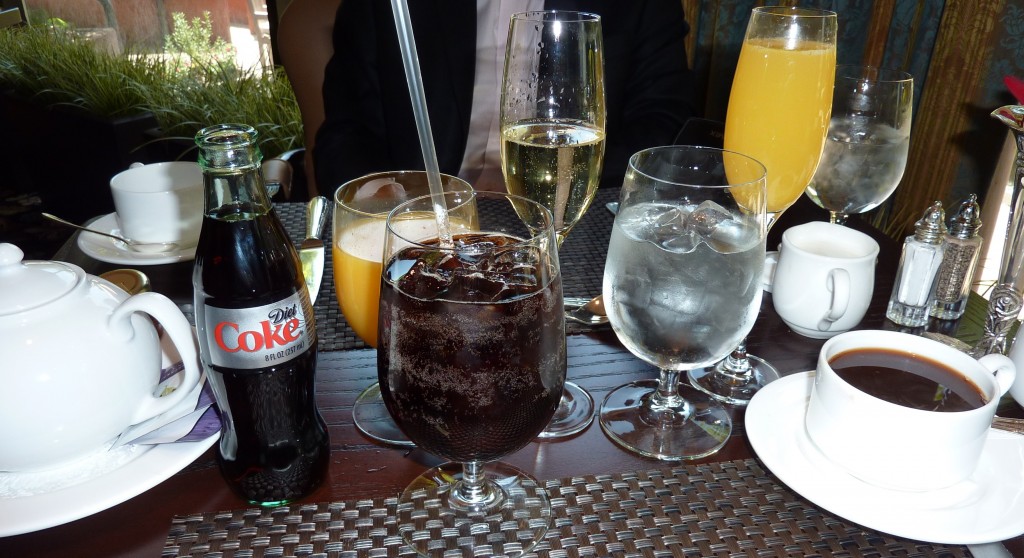 Here are a few quick tips for mastering the art of the elaborate fancy brunch buffet:
Check out the spread before diving in, as to make a plan of action.
Pace yourself. Take breaks between rounds. Enjoy the day and digest a bit before you head back for more.
Don't eat things you have on a regular basis.  Yes, I adore cereal and was tempted by their offerings in precious little boxes, but why would I waste room in my tummy for something I have every other morning?
Try new things. Caviar? Yes please! Smoked scallops? Don't mind if I do!
Wear a dress with pockets, so you can pop one of those adorable meringue tarts in your pocket for later.
At the end of the meal, when neither of us had any room to spare, they brought a beautiful piece of chocolate cake with a candle.  Thank goodness candle blowing out is not limited to birthdays!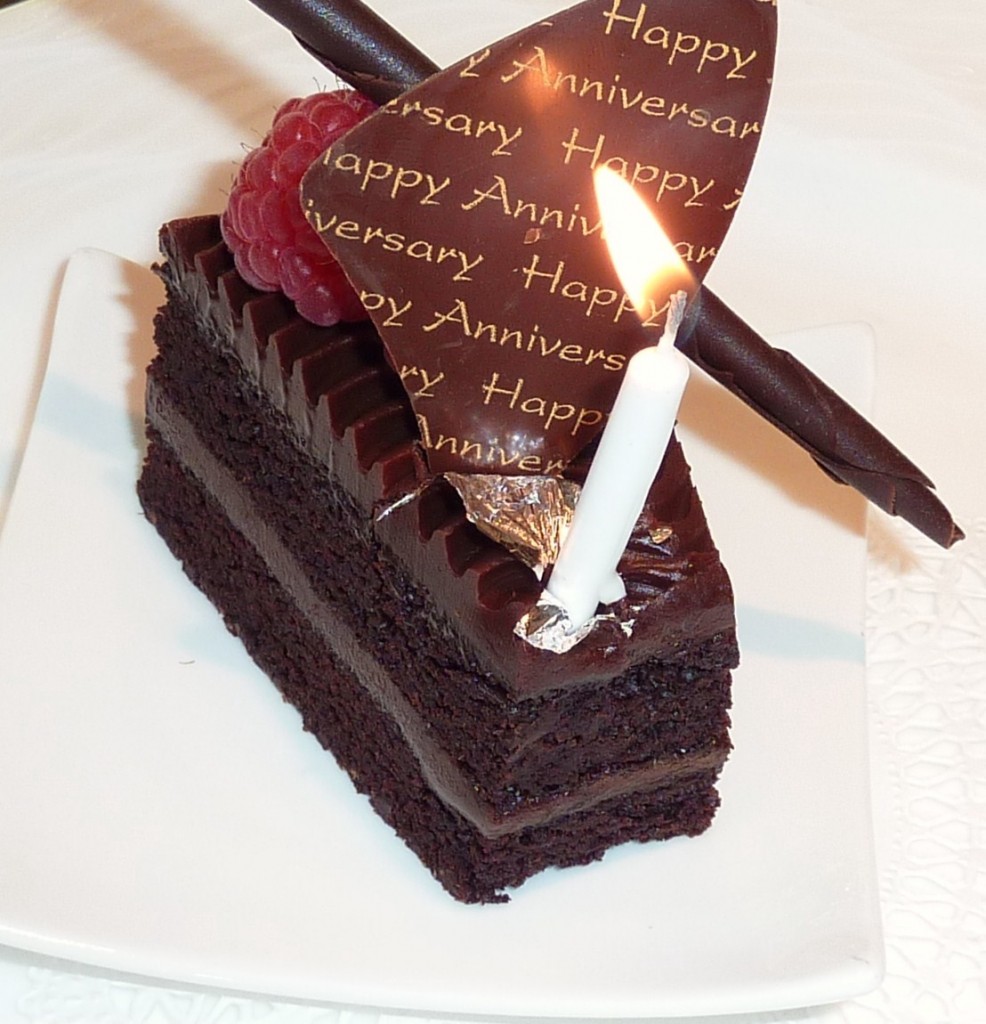 When we got home I put on elastic waste-band pajama pants, turned on HGTV and took a nap.  My Man put on spandex and went for a 30 mile bike ride. Therein lies the difference.