Marie,  one of my very best friends in the wholewideworld, just became a Mrs..  Marie has that rare perfect mix of a super-sharp wit, intelligence, compassion, genuine love for other people, and undeniable rhythm on the dancefloor.  I couldn't imagine the man who could possibly deserve to marry my friend, but she found her match.  It makes my heart warm.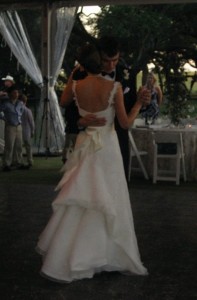 It was an amazing weekend of wedding bliss at the family's ranch in Brenham, Texas.
The breathtaking bride and a proud member of her top 9.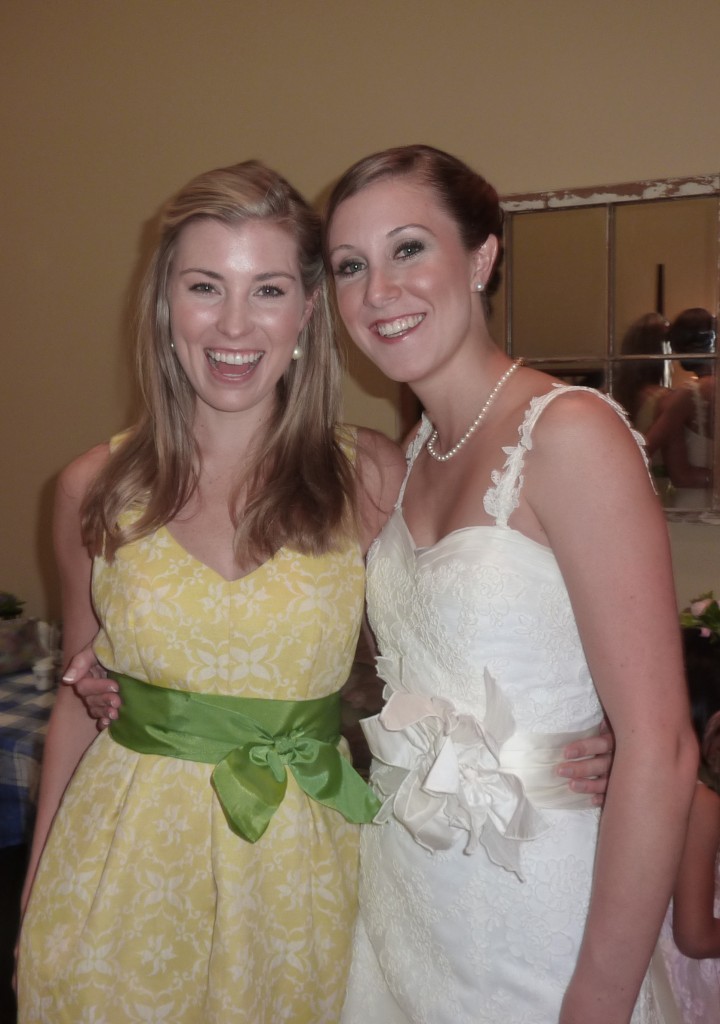 The bridesmaids killing some time before the ceremony.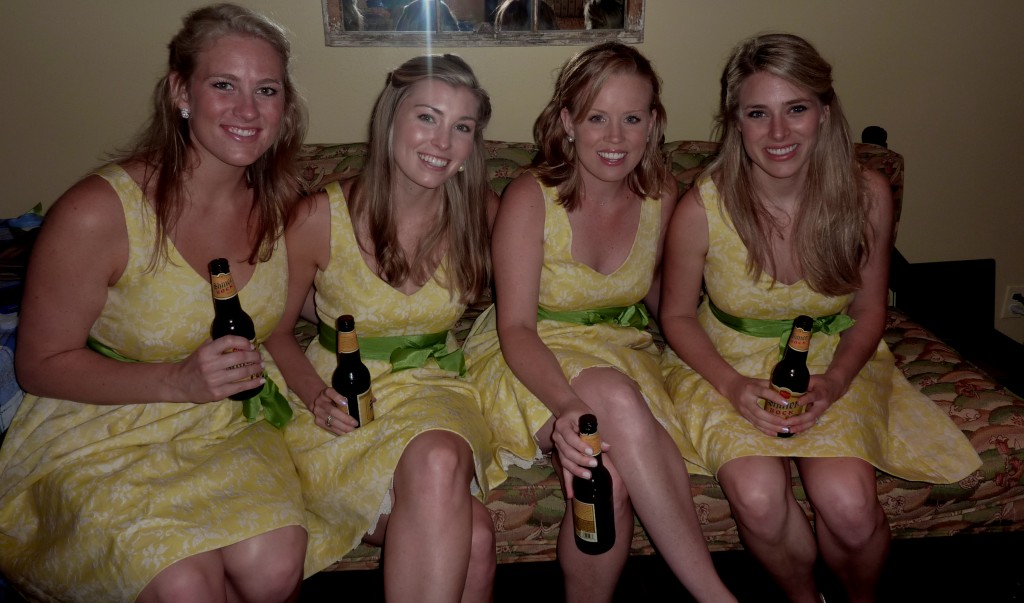 The bride, brushing her teeth for the last time as a single woman.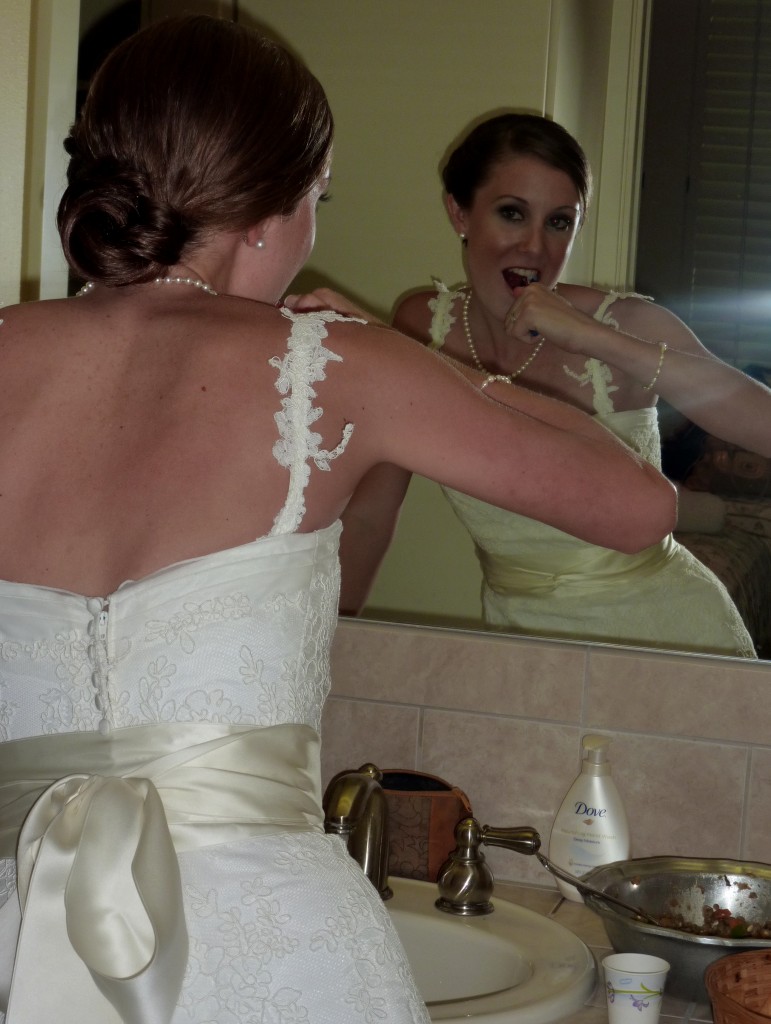 Here is the bride's 90 year old grandmother giving her last-minute advice for the wedding night.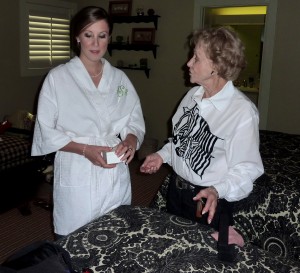 Here is me getting all artsy.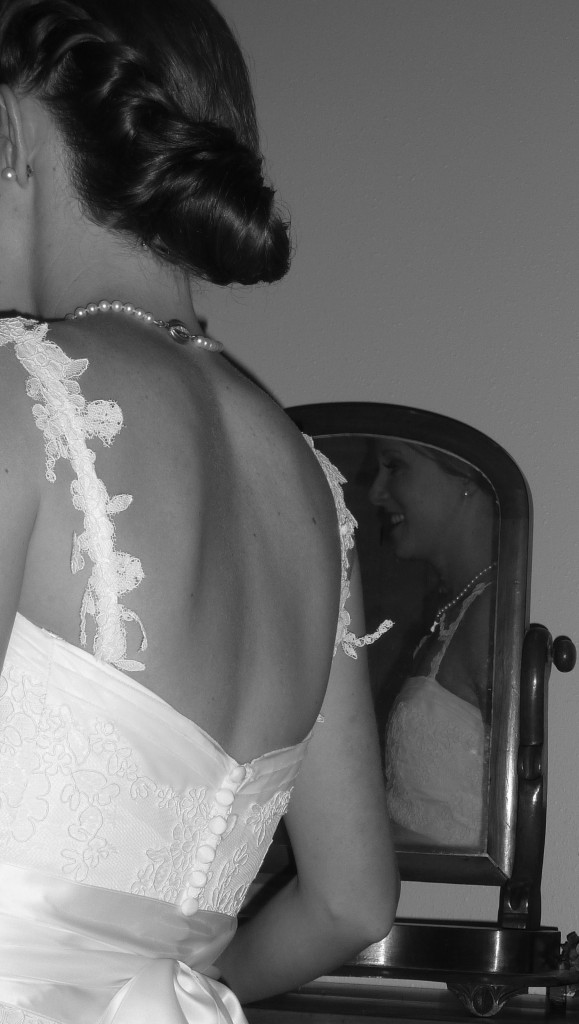 I would be glad to photograph your wedding.  Just shoot me an email and we can discuss my rate.
The weather was terrible the two days leading up to the Big Day.  At 3:00 the day of, just when the F.O.t.B. was about to make the final call to move the ceremony inside the tent,  the sky cleared and the day got gorgeous.  They were able to have the ceremony outside under huge old trees overlooking the lake.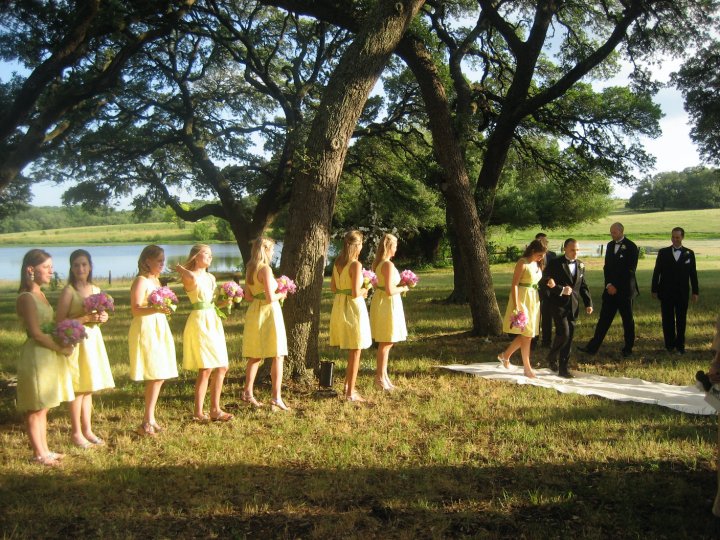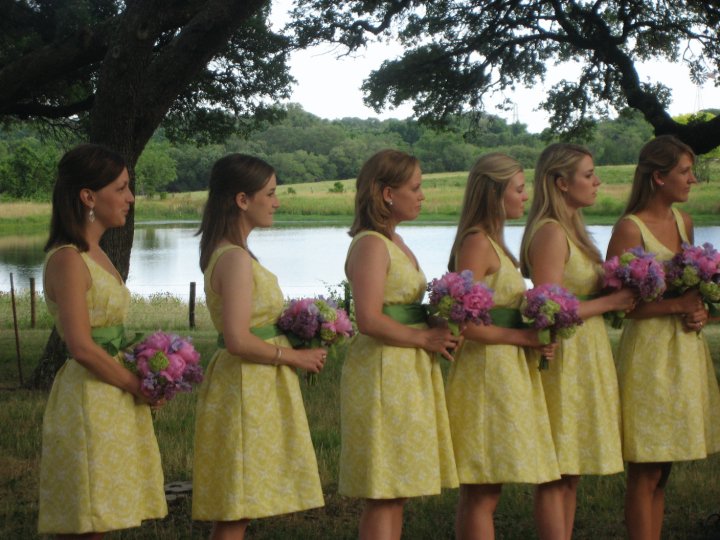 This was the most beautiful wedding I have ever seen.  Those two pictures above (that I ganked from some stranger's facebook page) (where all the bridesmaids look pregnant) don't begin to depict how amazing the setting was.
Oh, and the bride wore white boots under her dress.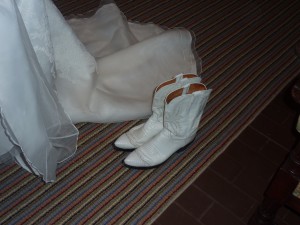 And the happy couple's getaway car was actually a helicopter.
Texas.