This Week's Entertainment
Braves vs. Phillies
My Roommate happens to be a huge Braves fan.  He love love loves the Braves, but his fandom isn't happy-go-lucky crackerjack eating, chipper enthusiasm for the team.  We went to a Braves game this week and left in the 5th inning when the other team hit a grand slam. He's not a fair-weather fan, it's just that the bad weather cuts him to the core–it hurts him deep. He was raised in Atlanta as a Braves fan and a baseball player so it is in his blood.  His  deep love for the sport and the team means that he  paces, talks to the television, and shakes his head in disagreement when the other team has men on base.  Last  night he quickly turned off the TV when our pitcher intentionally walked someone and the Giants got a run—and started furiously cleaning the kitchen counters.  If I had a dollar for every time I've heard "our whole season comes down to this pitch,"  "that error was our season" or "there goes our season," I would be able to quit my day job and live a life of leisure.    Until I got married and witnessed this love/hate relationship with a sports team firsthand,  I didn't understand how you can be so emotionally entangled with an outcome you have absolutely no control over. I still don't totally understand it, but I definitely find that I too have come to care more about our home team than I ever thought I would.  I have overheard myself say "we" referring to the Braves. I know ESPN is channel 846.  And  I admit to checking game scores on my blackberry on rare occasion. Brian McCann is my Brave. The tomahawk chop fires me up.
The Braves are down one game in a five game series with the San Francisco Giants. My Man is not at all optimistic about our team's chances to make it any further in the post-season, but he holds onto hope nonetheless. (Read: we are the underdog).  Furthermore, it's Bobby Cox's last season, our best two players are hurt, and our current roster is a ragtag crew of many a career minor leaguer.  Who can't get behind that story? It works on me every time.  Go Braves.
The National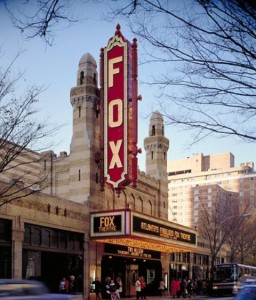 Tuesday we went to go see The National at the Fox.  This was the second time I have seen them in concert, but this time they were the headliner and playing a more intimate arena.  Their music somehow manages to walk the line between melancholy and energy—and the lead singer's distinctive deep voice is pretty powerful. The show closed with the group unplugging their instruments and inviting the crowd to sing the song "Vanderlyle Crybaby Geeks" acappella.  Here it is for you listening pleasure.  Clearly not the official video but that's how YouTube works.
Waiting for Superman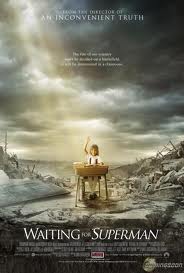 On Wednesday, I saw a screening of the highly buzzed about documentary hosted by KIPP, a network of charter schools featured in the film.  I left feeling sad and inspired and challenged to do something about the crisis that is public education in America. And I'm going to do something about it.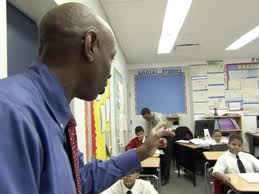 See it. I'll go with you.