It's time to pack up the pilgrim people and move onto The Main Event.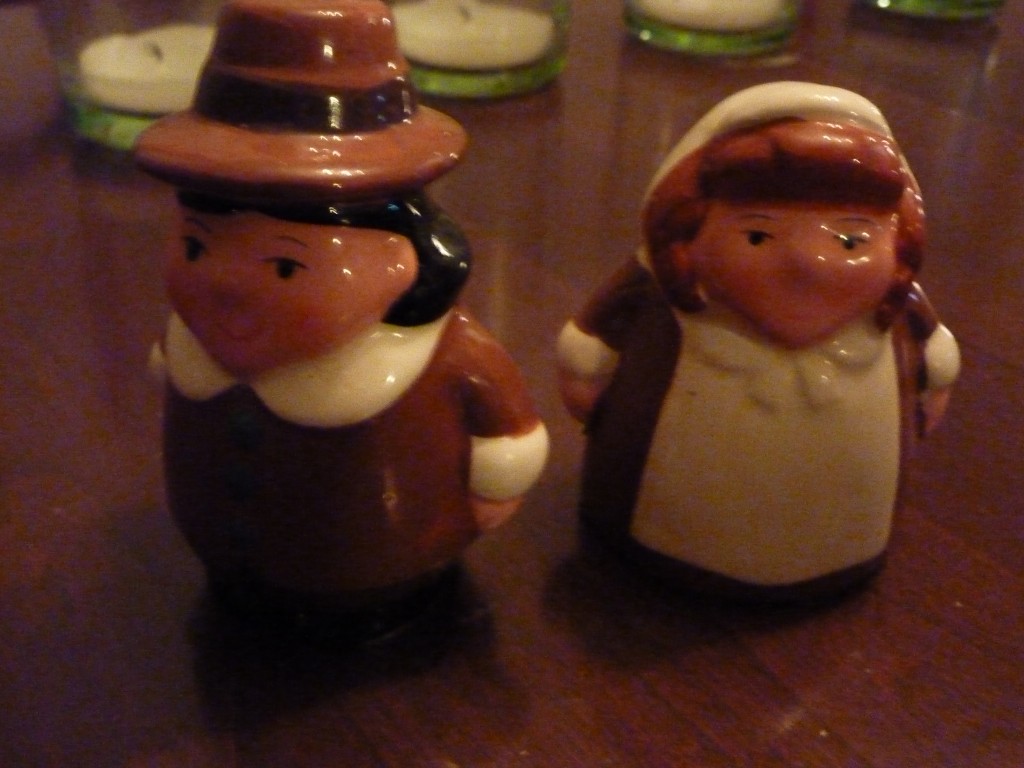 Cue the carolers:
http://www.youtube.com/watch?v=NtDbBd8yh9U
Christmas time is here! And with it comes decorations, carols, cookies, presents, fires, presents, hustle and bustle, hanging stockings by the chimney with care, the Vienna Boys Choir, greeting cards, presents, sugarplums, and invitations!
To parties!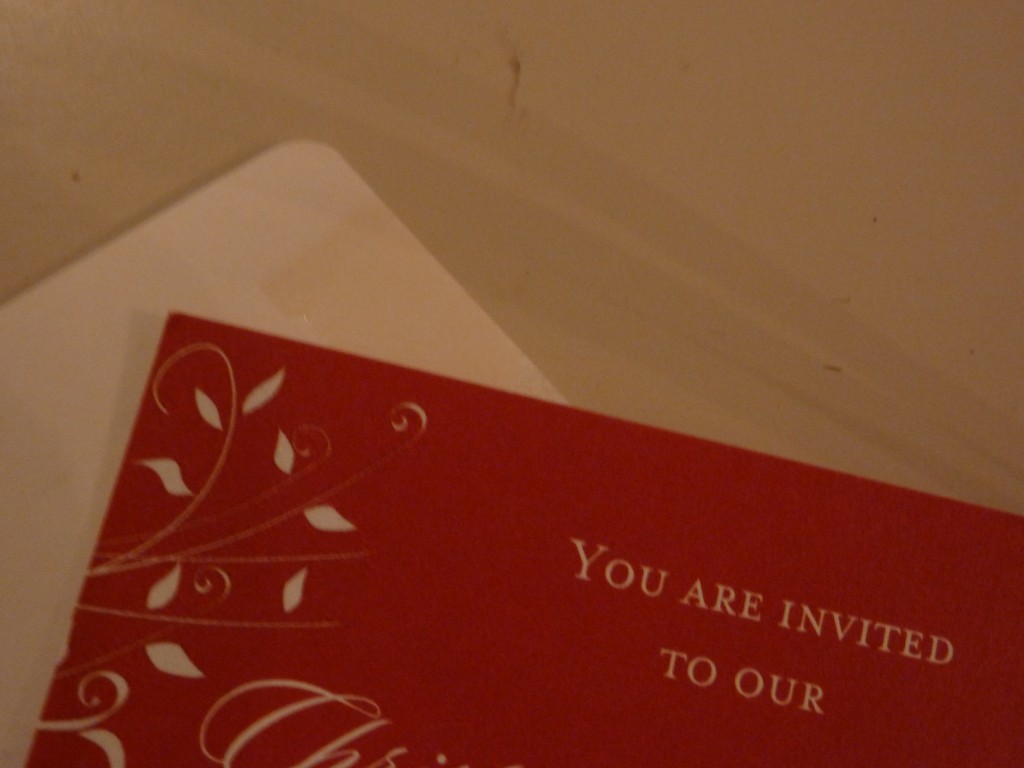 I opened the mailbox today and to my delight, there was something there other than a catalog, a subscription renewal notice, or a utility bill. Addressed to me and My Man in beautiful cursive print, I opened the envelope and pulled out a gorgeous embossed invitation. It's for a Christmas party later this month, hosted by [Mr.] and [Mrs.] [Last Name], at their home. How festive!
Except for the fact that I have NO IDEA who these people are. I called My Man assuming that the host was a work colleague of his. He didn't have even a vague recollection of ever meeting these people. He had exactly no idea who the [Redacted Last Names'] are either.
No, this wasn't a group email or a mass mail Evite sent electronically from a friend of a friend or a friend-in-law. Nope, this was a stamped and printed invitation with our name and handwritten address on it. When the [Last Names] were sitting down writing out the guestlist for their intimate Christmas party, they put us on it.
I immediately Googled their names, individually and as a couple and came up with nothing helpful. Then I turned to Google Image Search. This is what they came up with. These men all share the name of the party host:
Nope, don't know any of them. Yowza.
So I ask, should we go to the party? We can't decide if it would be ruder to go (show up, eat their food, drink their wine, and have them wonder who that strange couple is)– Or is it ruder not to go (and have them really feel the void of not having us at the party)?
What would you do?
And this time of year begs the question, what would (the baby) Jesus do?