Build a Better Baby Shower
I am of that golden age where if you only have one glass of wine, people immediately start passing pregnancy rumors. Because my pals are popping out babies left and right, I have had the distinct honor of hosting and attending my fair share of showers.
Now, we can all agree that the best part about baby showers is the mimosas. But what's the worst part? The creepy games? The mayonnaise-centric menus? Indeed, those are definitely low-points, but in my humble opinion, the gift opening marathon is THE worst.
Traditionally, everyone gathers round and watches the mom-to-be open the mound of gifts selected by friends, colleagues, and distant cousins. So as not to seem greedy or ungrateful, pregnant mama opens each gift painstakingly sloooowly without ripping the paper. Then she must come up with creative and gracious commentary about each burp cloth and nipple shield and off-registry wildcard to entertain the onlookers. Meanwhile, the guests have to react to each item with equal reverence whilst engaging in polite whispery conversation with whomever they are seated next to. Guests watch as each gift is unwrapped, appreciated, discussed, passed around, re-boxed, and recorded. At small showers the gifting bit is no big deal, but at large showers, the gifting process can last for days.
No one and I mean no one likes receiving gifts more than I do (hint hint hint), but being on stage in such a manner was a mildly uncomfortable spot even for me. Here is a montage of my Oscar-worthy performance of oohs and ahhs at my own baby shower way back when: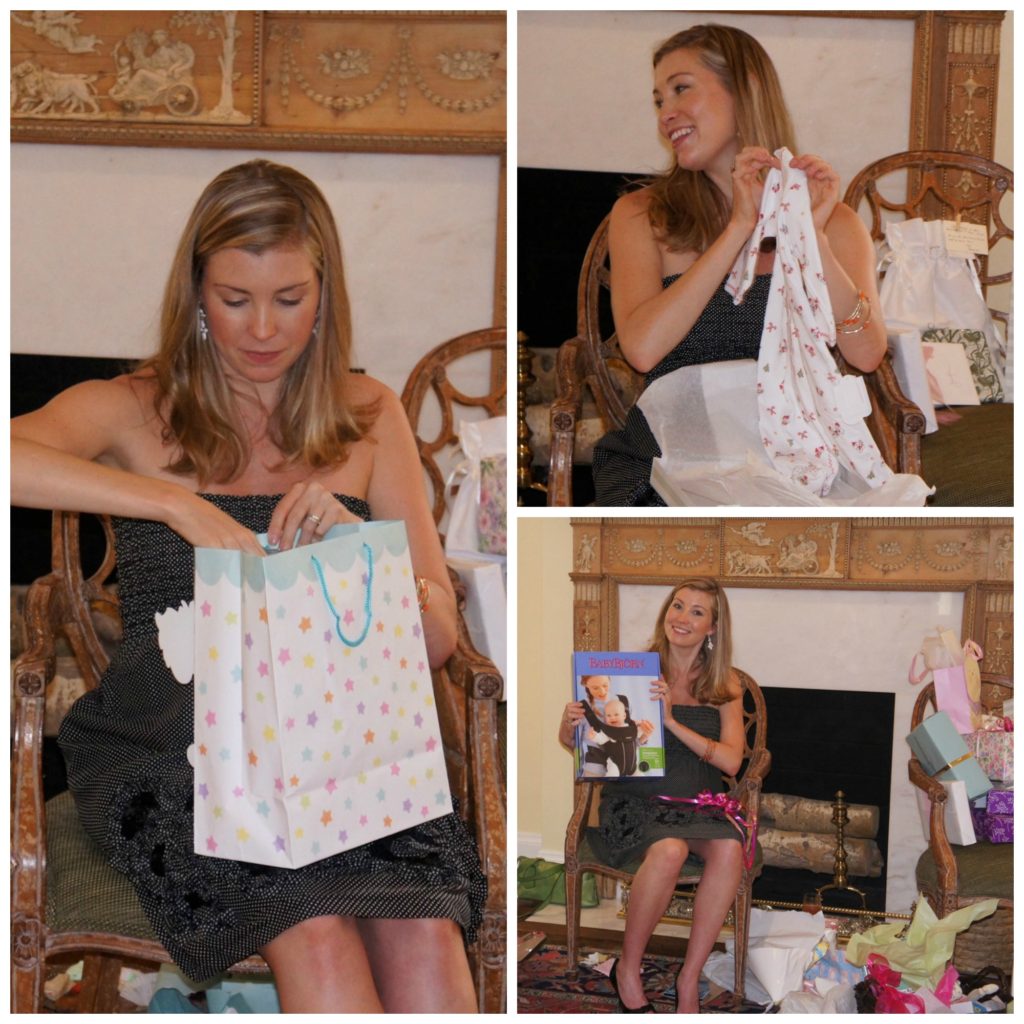 The traditional gift-opening approach is more than a smidge uncomfortable for the gift receiver and can be like watching paint dry for the gift givers.
But guess what? There is a better way!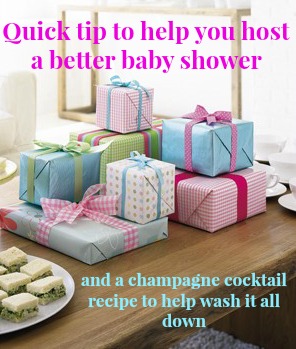 Next time you host a shower, try this alternative gift opening method:
The Group Gift Opening Extravaganza
Step 1: Randomly pass out one wrapped gift to each shower guest and the remaining gifts to the Mom-to-Be.
Step 2: Everyone open the gifts at the same time.
Step 3: One by one, go around the room and have each guest give a quick show-and-tell about the gift she opened. Hold it up, show off the cuteness, and say who it's from. For example: "A Pack N Play from Patricia." "It's a swaddle from Susie." "A WubbaNub from Winnie." Etcetera.
Step 4: Refill your mimosa glass and get on with it.
This is a fun, fast way to make the most yawn-inducing part of baby showers a breeze–and, dare I say, even fun for the whole group.
At my sister's baby shower which *gasp* included men, they actually had the guys open the gifts and do the show-and-tell. It was pretty dang entertaining to watch the single guys explain the baby paraphernalia that can make even mothers blush. (like this. and this). Fun times.
A few weeks ago, I was part of the hosting team for a baby shower honoring a pair of pregnant sisters. Adorable. But had we done the present process the traditional way, we would have had to have a medical team on-hand to deliver the babies who would have been born before the girls were finished opening. Fortunately we had the foresight to shake it up and opted for the mass gifting extravaganza. Try it at your next baby or bridal shower and be a hosting hero.
I will leave you with this easy recipe for a delicious champagne cocktail that can take any baby shower or average Tuesday to the next level.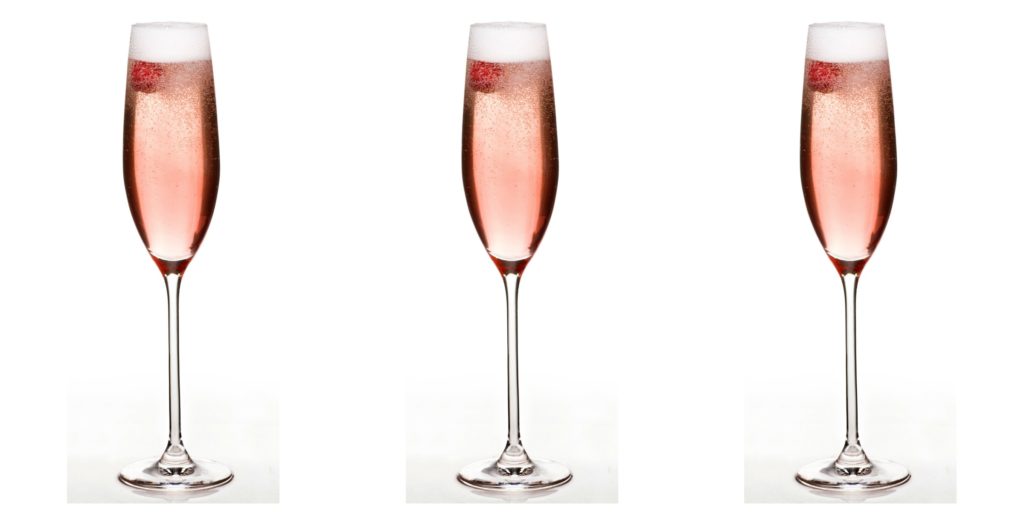 Mr. Funk of New Orleans (for a group)
1 bottle champagne
2 ½ cups Cranberry juice
1/3 cup peach schnapps
Raspberries to garnish
Mix it up and serve chilled in a champagne glasses. Garnish with a raspberry or two.
Mr. Funk of New Orleans (for one)
3 ounces champagne
2 ½ ounces cranberry juice
½ ounce peach schnapps
1 raspberry
Pour the champagne into a stemmed glass, then add the cranberry juice and schnapps. Garnish with a raspberry and serve.
Happy celebrating.
Save
Save
Save
Save
Save
Save
Save
Save
Save
Save
Save
Save
Save
Save
Save
Save
Save
Save