Awesome Princess Books (Even Anti-Princess Parents will Appreciate)
Last year for Halloween, my daughter was the lone chicken in a sea of princesses.  I was proud that she made the choice to go as a barnyard animal, smugly thinking that she was different than the rest of the girls her age who had fallen hard for the prevalent princess propaganda. She's unique! She's a free-thinker! She beats to her own drum!
I am definitely doing something right, I thought to myself as my free-range chicken went door to door trick-or-treating around the neighborhood.  Sure I would have been even prouder had she wanted to dress up like Malala Yousafzai, Ruth Bader Ginsburg, or Rosa Parks, but she chose to be poultry over being a princess and that was good enough for me.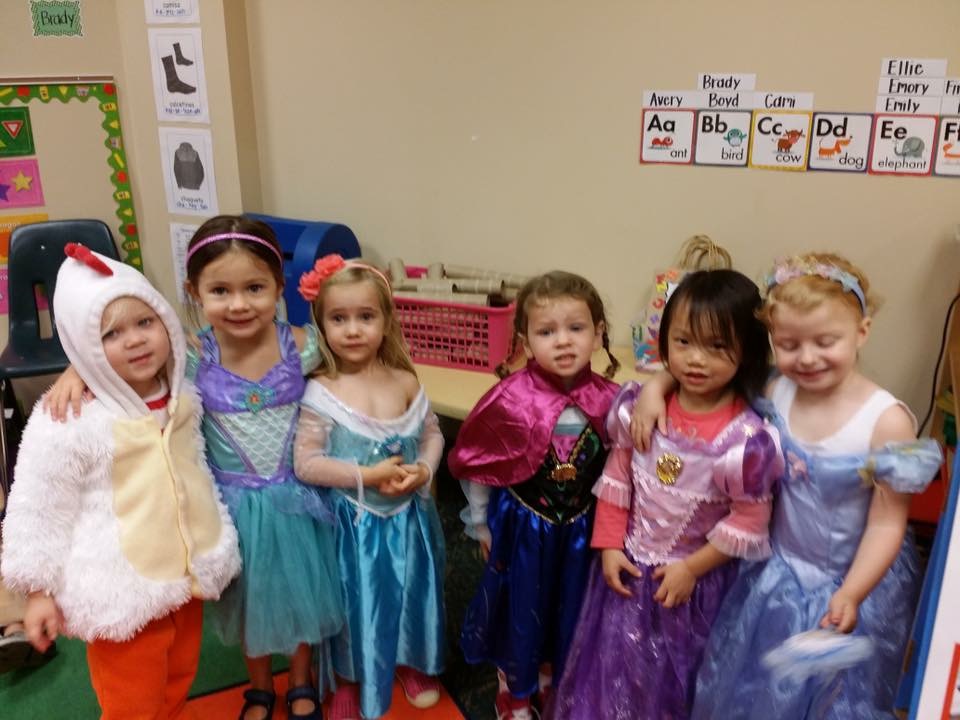 Weeeeeeeell, by Christmastime that same year, she was sitting on Santa's lap asking for this Ariel doll, a Princess First Aid Kit and an Elsa dress. In the past year our costume basket has exploded with tulle, tutus and tiaras, and our bookshelf runneth over with books featuring princess protagonists.
She always brings home princess books from the school library and together we have read and reread no less than 6 billion pages of princess prose. And we all know how the typical princess tale goes:  Meek and mild damsel in distress gets rescued by a heroic handsome prince. They get married and everyone lives happily ever after.
I'm all for happily ever after, but let's give the damsel a little more dimension. Make her brave, courageous, creative, spunky, independent, and the hero of her own story.  Here are a some of our favorite princess books that turn the tired story-line on its head, and a few of these clever tales even offer solid little life lessons for your little princess.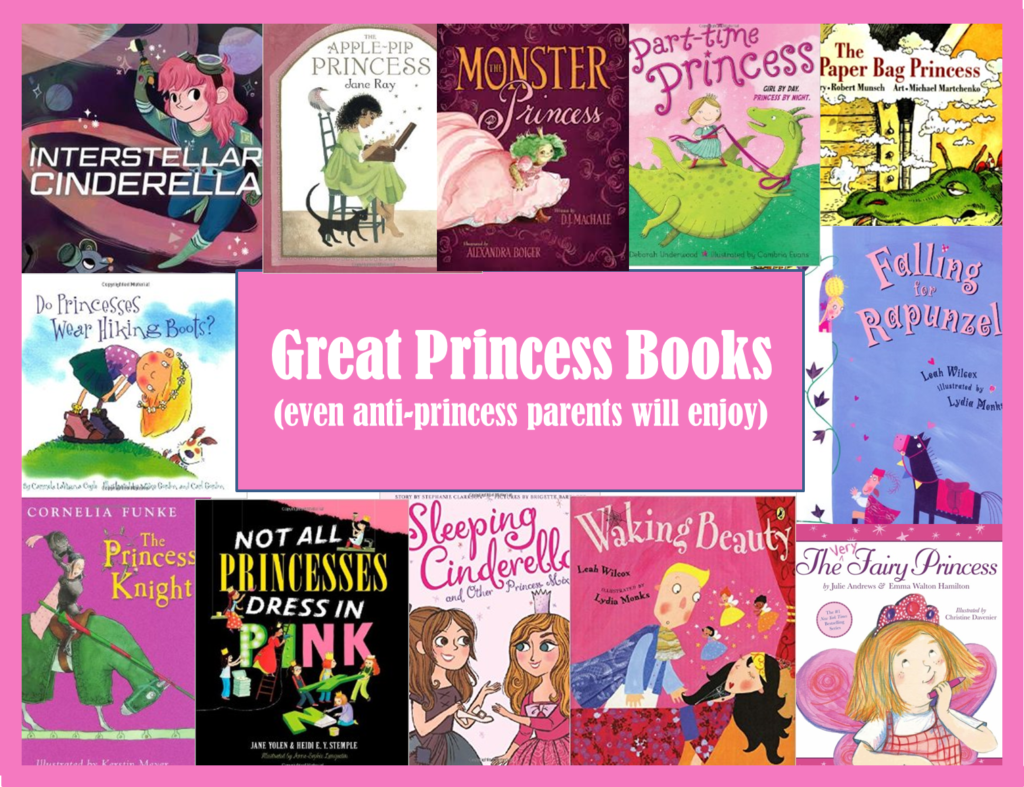 There are some gawd awful children's books out there, but there are also some treasures—even, and perhaps especially, in the princess genre.   I hope you enjoy these as much as we do. They will help give your daughter's princess aspirations a little more pizzazz.

Interstellar Cinderella  ♥The Apple-Pip Princess  ♥ The Monster Princess  ♥  Part-Time Princess  ♥ Follow, Follow: A Book of Reverso Poems

The Princess Knight   ♥ Falling for Rapunzel  ♥  Not All Princesses Dress in Pink ♥  Sleeping Cinderella and Other Princess Mix-ups  ♥   Waking Beauty ♥

The Do Princesses… Book Series ♥ Princess Hyacinth (The Surprising Tale of a Girl who Floated) ♥  The Paper Bag Princess  ♥  Very Fairy Princess series
(And be sure to check out this post featuring some of our other favorite Children's Books)
Save
Save
Save
Save
Save
Save
Save
Save
Save
Save
Save
Save
Save
Save
Save
Save
Save
Save
Save
Save
Save
Save
Pin It