What the Elves are Working on (Gift Guide for Kids)
Jingle jingle. It's Christmastime in the USA. Our consumer culture took major liberties interpreting the story of the Magi at the birth of Our Savior in a lowly manger to become the gifting extravaganza it is today, but I am totally down. I delight in the season dedicated to thankfulness, togetherness, faith, family, Baby Jesus, and PRESENTS.
I love giving (and receiving hint, hint, hint), and I put a lot of thought into the gifts I give my children, our godchildren, nieces and nephews, and other little ones in our lives. I want to give toys that will be played with, or some
So here are some of the gifts we are giving others and have requested when Santa and doting grandparents have asked. Perhaps some of these may be perfect for the little people in your world. ((And I've done my due diligence in the Amazon Review Bermuda Triangle so you don't have to. All of these receive top ratings.))
LEGOs

My daughter received the LEGO Friends Heartlake Cupcake Cafe as a birthday gift. It took us four days to assemble all 439 pieces but both the 34 year old and the 4 year old in our family loved the process and felt a serious sense of accomplishment once we had precisely placed each piece. I think I may superglue that thing together and make it a circulating trophy to be awarded to anyone in our family who accomplishes something hard. For Christmas big sis wants another LEGO set (maybe this one or this one. Learning to follow directions is important ) and I would love for our home to have a basic set of LEGO bricks for spontaneous creative builds.
Kids Digital Camera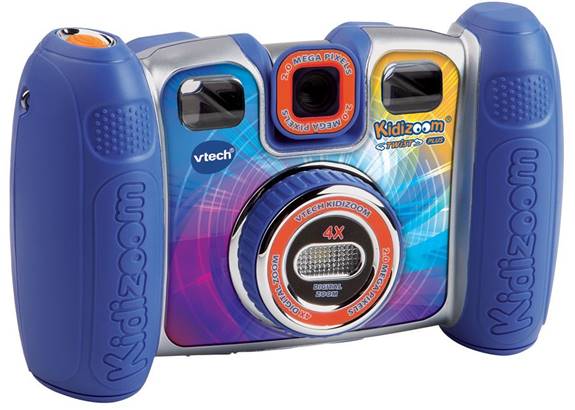 Harper loves taking pictures on my phone. Of me. When I'm not paying attention. So I think she will really enjoy having a camera of her own. (Side note: Nothing is more humbling than scrolling through her photoshoots. Kids have an uncanny knack for knowing just the angle to capture all the chins and the lighting that really emphasizes the dark circles under the eyes.) This Christmas she will be getting a kid-proof digital camera of her own to capture those special family moments, document vacations, and immortalize those amazing family angles.
Y Bike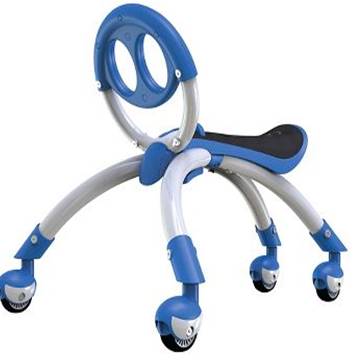 What the heck is that thing? is the common question asked when people see our 18-month-old wiz by on her pink Ybike. It is hands down her favorite pastime and possession. Perfect gift for kids, like my nephew, not quite old enough for a pedal trike. Here is another version that gets high praises too.
Games Games Games

I love gifting games because they can be played for years to come by the whole family. Playing games with my daughter is one of my favorite ways to spend time together. These all come highly recommended and many can even be enjoyed by adults when the kids aren't around. Spot-it! (different versions for all ages ) Set (ages 6+) Hoot Hoot Owl (ages 4-9) Labyrinth (ages 8+) Enchanted Forrest (4+)
Books!

We adore reading so every year we aim to give and hope to receive some quality reading material. The picture books we are giving are Rosie Revere Engineer, Happy Birthday Madame Chapeau, and Iggy Peck Architect. And we are just dipping our toes into read aloud chapter books, so something along the lines of Anne of Green Gables or Little House in the Big Woods would great gifts that our little bookworms could grow into.
Sesame Street Letter Board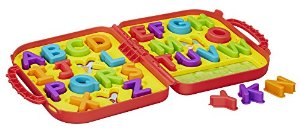 Our youngest played with the Elmo On-the-Go Letters at a friends house for over an HOUR all by herself. Yes please! Bonus points being educational and neatly packaged in in its own case.
Headphones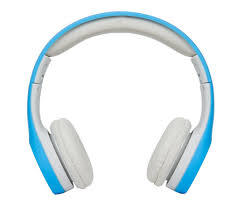 I want my daughter to have her own pair of headphones especially designed for kids. These will be great for her to use while watching things on the iPad when we are on trips and for listening to Audiobooks.
Magna-Tiles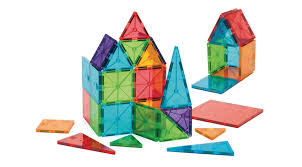 My parents gifted the girls a set of Magna-Tiles for Christmas last year and those things get played with literally everyday by both children. Yes they are crazy expensive but dude, they are worth it. The stand up to toddler abuse and can entertain adults–My Man and I have constructed some architectural marvels. Santa, if you're reading this, we wouldn't be mad at ya if there was this add-on set under the tree.
Christmas PJs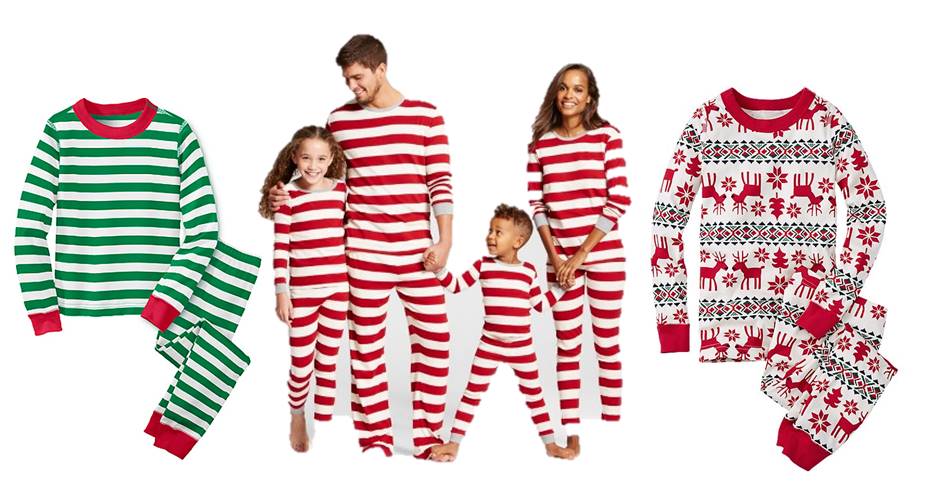 There is nothing and I mean nothing cuter than precious little children in matching pajamas. I adore the Christmas PJs from Hanna Anderssen. I would totally be into the whole family wearing matching pajamas but My Man vetoed that one. But if your man is a little more open to making magical memories, then check out the selection at target. They have super cute striped PJs that come in all sizes.
Art Supplies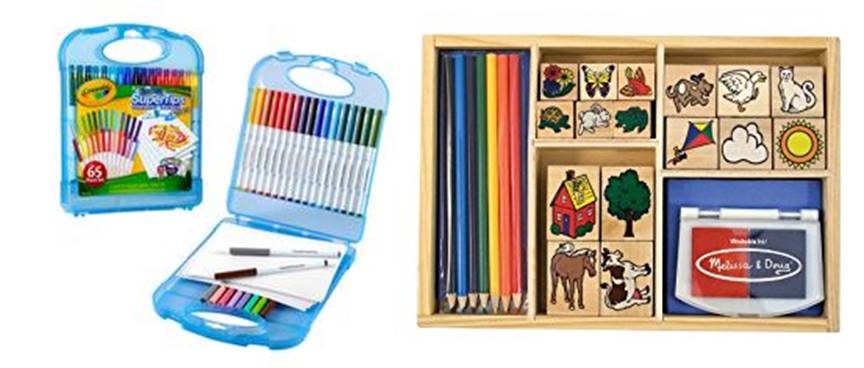 I love that my oldest is at an age where she will peacefully entertain herself creating art projects up in the playroom and be trusted not to draw on the walls. Unfortunately little sis has literally sucked our markers dry (stay tuned for long-term side effects). That said, it is time to replenish the supply. I think big sis will like this Washable Marker and Paper Kit and this Melissa & Doug Stamp Kit.
Roller Skates or a Bike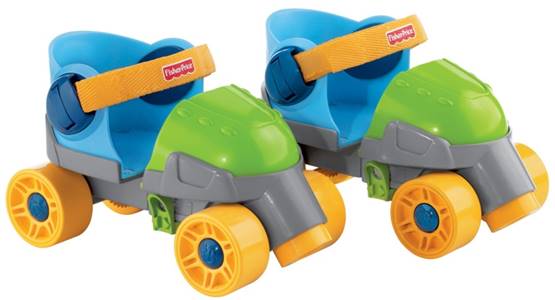 It's up to Santa, but it is time for a Big Girl Bike without training wheels or a pair of beginner's roller skates. And obviously a helmet because eeeks.
A BIG Surprise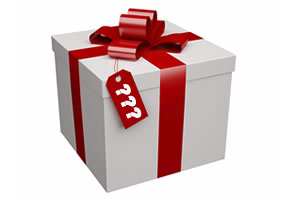 My 4.5 year old's big gift this year is a surprise. I think she will actually explode when she opens it. Stay tuned for details…and sushhhh.
Eager for more? Here is a post about the gifting that went down last year: https://takethedayoff.net/2015/12/what-the-children-are-getting-for-christmas-shhhhh/
Save
Save
Save
Save
Save
Save
Save
Save
Save
Save
Save
Save
Save
Save
Save
Save
Save
Save
Save
Save
Save
Save
Save