The Secret to a Better Beach Vacation
A week at the beach for parents of young children can be described as almost anything other than a vacation. It is more of a relocation-to a beautiful place where the responsibilities are exactly the same as they are back at home-only new dangers lurk around every corner. Oppressive heat! Undertow! Jellyfish! The deep end! Horseflies! Hot sand! The open seas! Zika! Sunburn! SHARKS. It's an all-out battle against the elements.
For our family, typical beach days are full to the brim with the application and reapplication of sunscreen and extreme lifeguarding as we schlep between the beach and the pool. When it comes to swimming, our children's confidence far outpaces their actual ability, so my stress and anxiety is on high alert when my little daredevils are near open water. And when we are on the beach, they want to be IN the ocean, not quietly building sandcastles. This means that we, their parents, are in the ocean too, playing man on man defense between them and the crashing waves. Why even bother bringing beach chairs because there is absolutely no sitting during daylight hours. One child demands to be carried across the "dirty" sand, the other complains that her sunscreen stings, and both battle with us over who has to wear a puddle jumper and a swim shirt and who doesn't. . It's a week full of memories and glimpses of family fun, but man, it is hard work.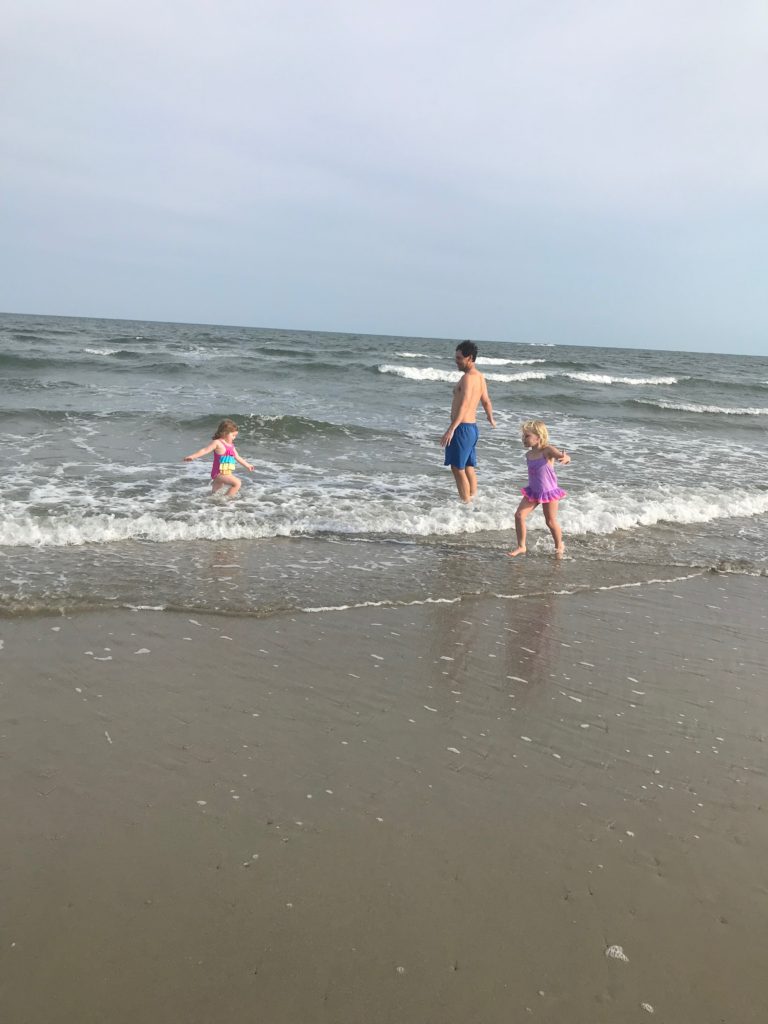 There has to be a better way! My husband and I said to each other after a particularly expensive and exhausting family beach week a few years ago. Well, there is! We just got back from a family beach trip and it was fantastic. I feel rested and refreshed and even more in love with my man and my little ones. YES, it's possible. Lean in and listen closely as I share the two words that will help you turn your family TRIP into a true VACATION:
Beach Camp.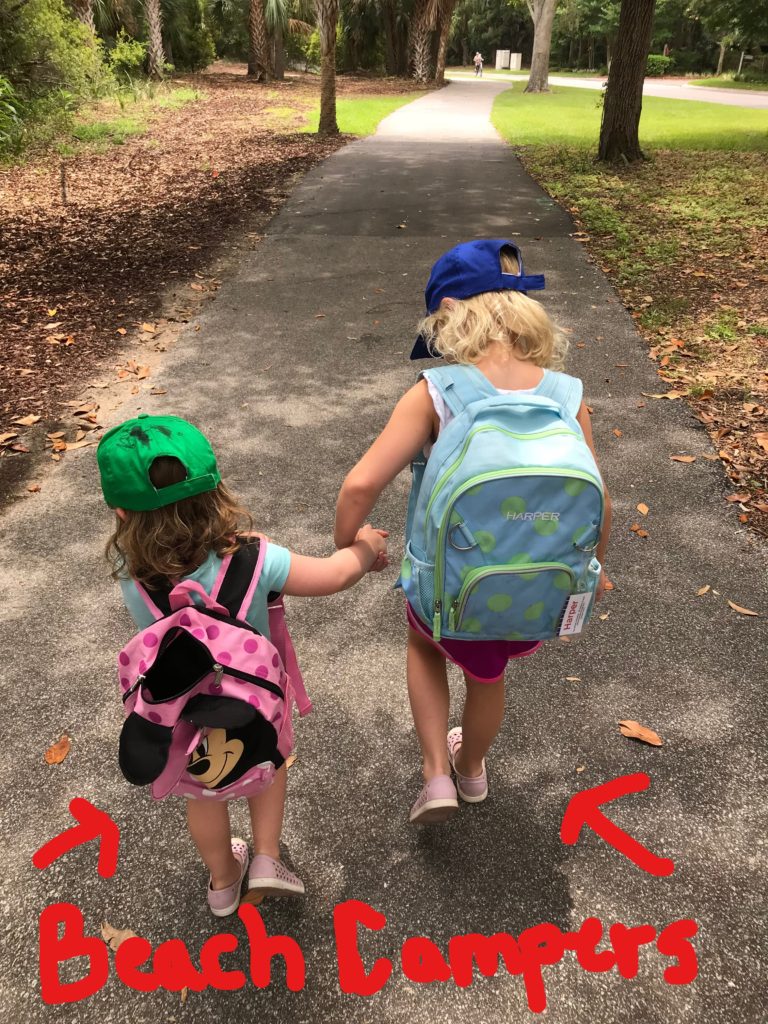 We are on our second summer vacationing this way and it is just the best.
Last year we went to Hilton Head, South Carolina and I scoured the internet to find a local day camp for our then 2 and 5 year-old daughters to attend. I found a precious Montessori preschool with spots for both girls and signed up. Double bonus that the camp happened to be in biking distance from our beach house. Each morning, we took the tandem to camp drop-off and hugged our chickadees goodbye, then headed off to enjoy 4+ solid hours of actual vacation. My man and I went out for breakfast, took long bike rides, and actually (wait for it) sat in our beach chairs on the beach. It was blissful. Then around 1:00pm, we biked to pick up our campers and enjoyed the rest of the day as a family.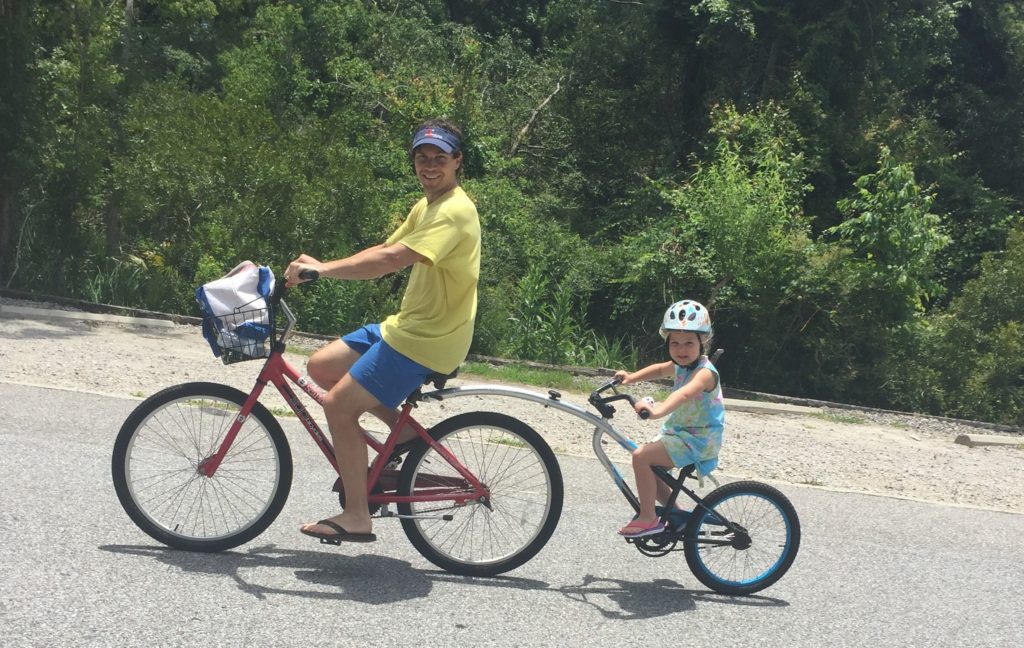 This year we intentionally set out to find a new beach destination that had the option to put the biggest sisters in camp. We found a lovely rental house at Kiawah Island, South Carolina. It was a five minute walk to be beach, a four minute walk to the pool, and a three minute walk to Kamp Kiawah. And as you know, when you spell camp with a "K" it has to be fun. So that is where we spent the first week of June this summer. It was bliss.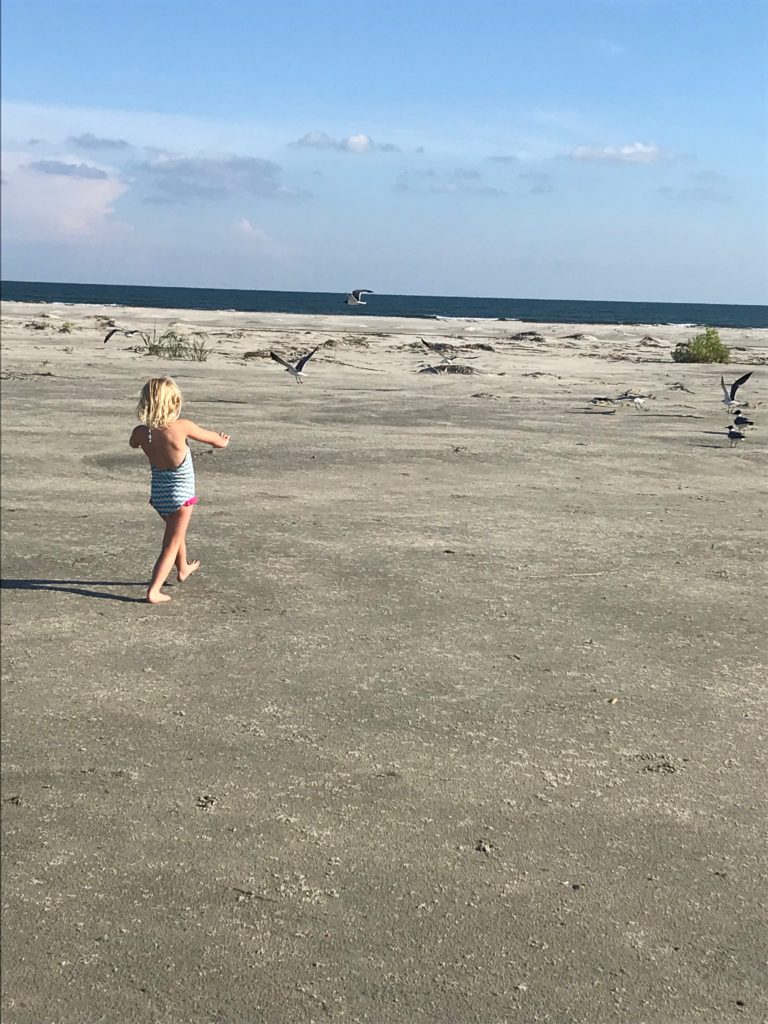 In the mornings, we dropped the big girls off at camp and then enjoyed relaxing breakfasts on our porch. What followed would be some combination of golf, tennis, walking, beach sitting, reading, or exploring grounds of this gorgeous hotel. I finished a handful of books and actually got to have meaningful conversations with my husband. Both of those things made possible by the fact that I wasn't lifeguarding all day long.
Meanwhile, our girls were having big fun at beach camp-I mean Kamp. They LOVED it. We'd pick them up after lunch and have the rest of the day to live it up as a family. Because I had spent the first half of the day recharging the ol' battery, I easily transitioned in to super-awesome-mom-mode. I raced my oldest daughter down waterslides head first, collected shells, swam in the ocean, and carried the 35 pounder across the "dirty" sand without so much as an eyeroll. At night we swam until the pool closed, explored different beaches on the island, found a radio station that played Delilah, drank margaritas with a view, and played rounds of (naked) Headbandz-still legal in South Carolina. It was an amazing week.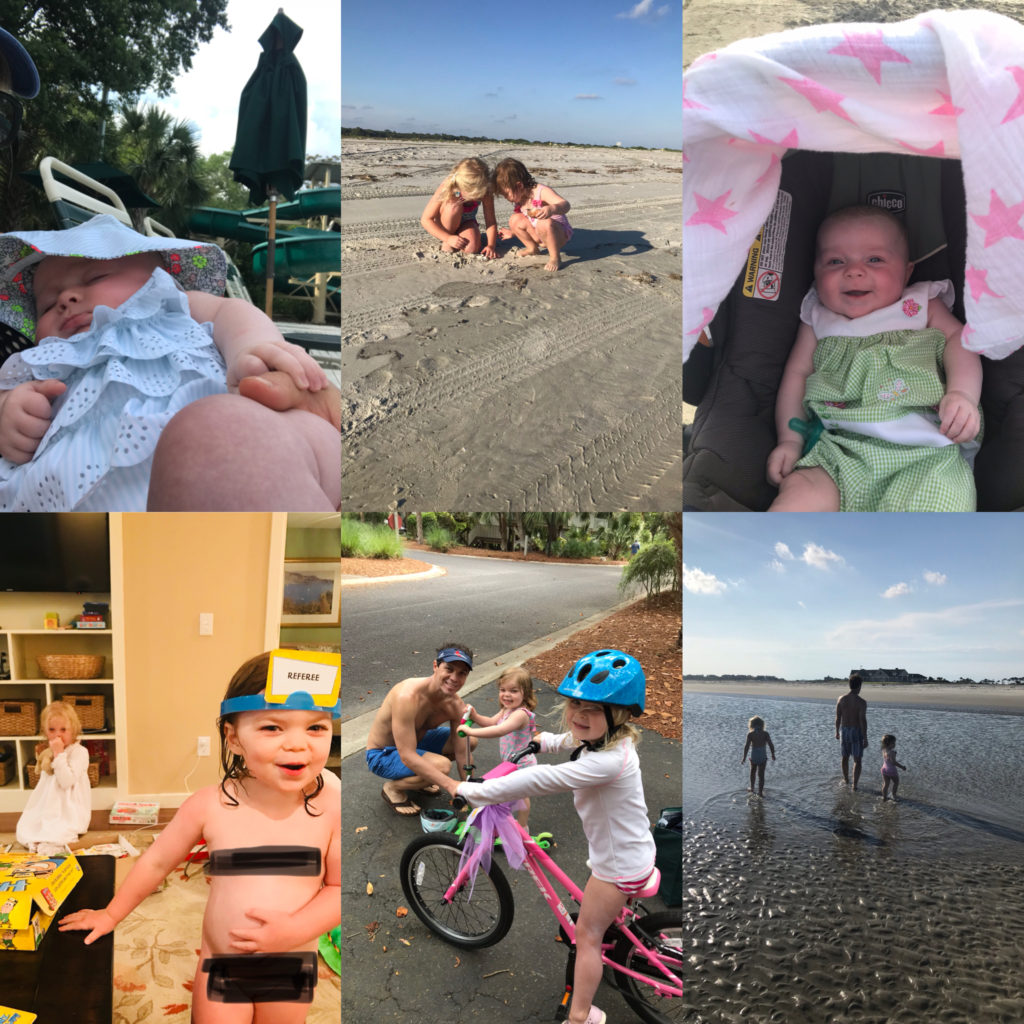 Now that we have seen the light and tasted true rest during a family trip, there is no going back-at least not for a while. One day in the future, when each child has passed the YMCA swim test, can read chapter books, be trusted to apply their own sunscreen, and wipe independently, we will embrace a week of full-on family beachness. Until then… Beach Kamp.