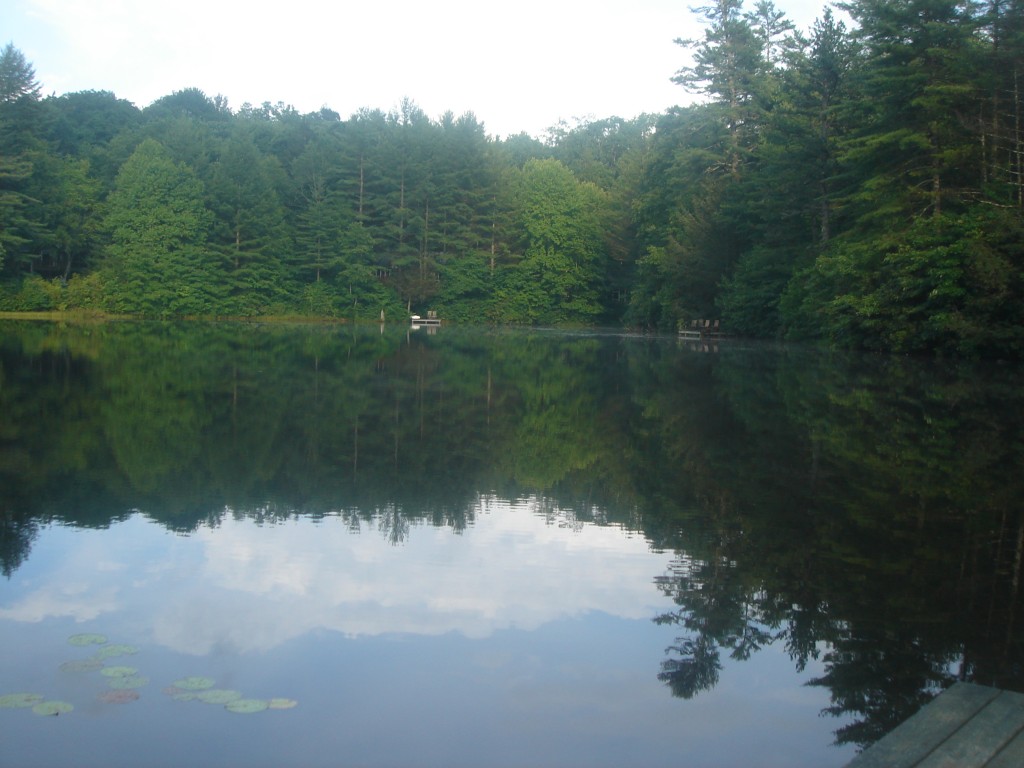 We left Friday after work and 2.75 hours and a Zac Attack later we arrived in the North Carolina mountains.  Our friends, who were fortunate enough to begin their weekend on Wednesday, guaranteed that they would stay up late with us to make the night drive worth our while. They kept their word.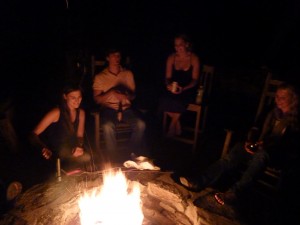 Here is some of the gang roasting s'mores over the outdoor fire pit late into the night.  Always pack an Eagle Scout on mountain vacations. You never know what might come up.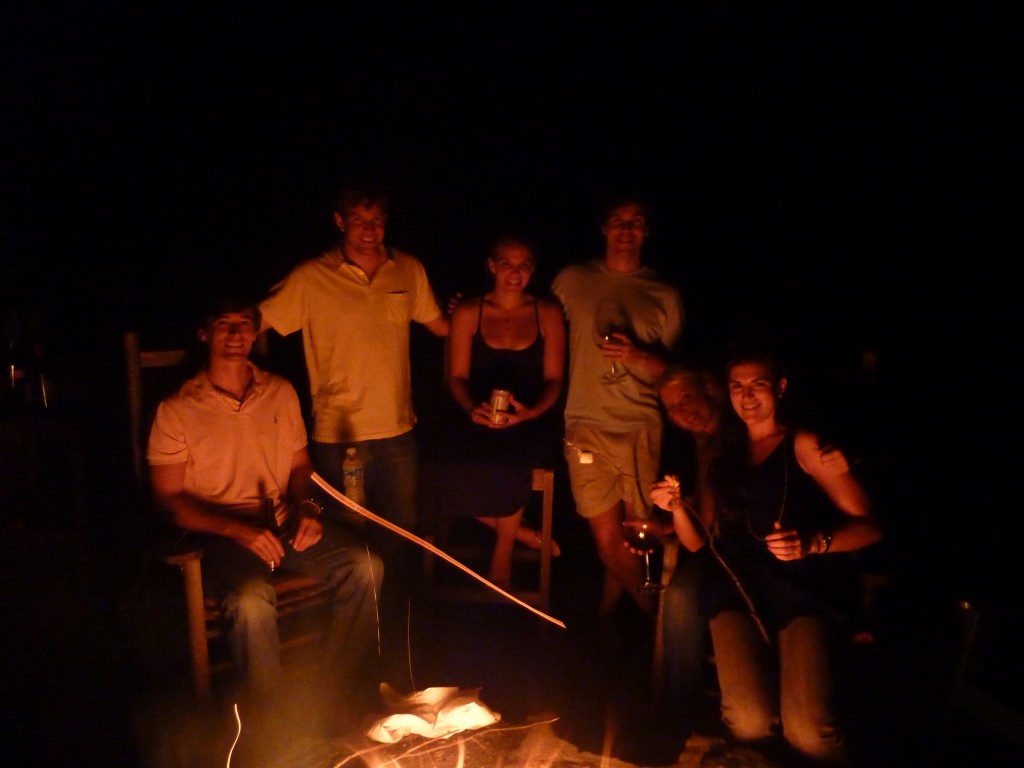 Sorry for the dark picture—my camera settings are much too much for me to figure out under the influence of wine and darkness.
We slept late on Saturday morning. Like college Sunday late.  It is amazing what our bodies are capable of with black-out curtains and without construction going on outside (I'm talking to you next door neighbors!).
Waking up here was really nice.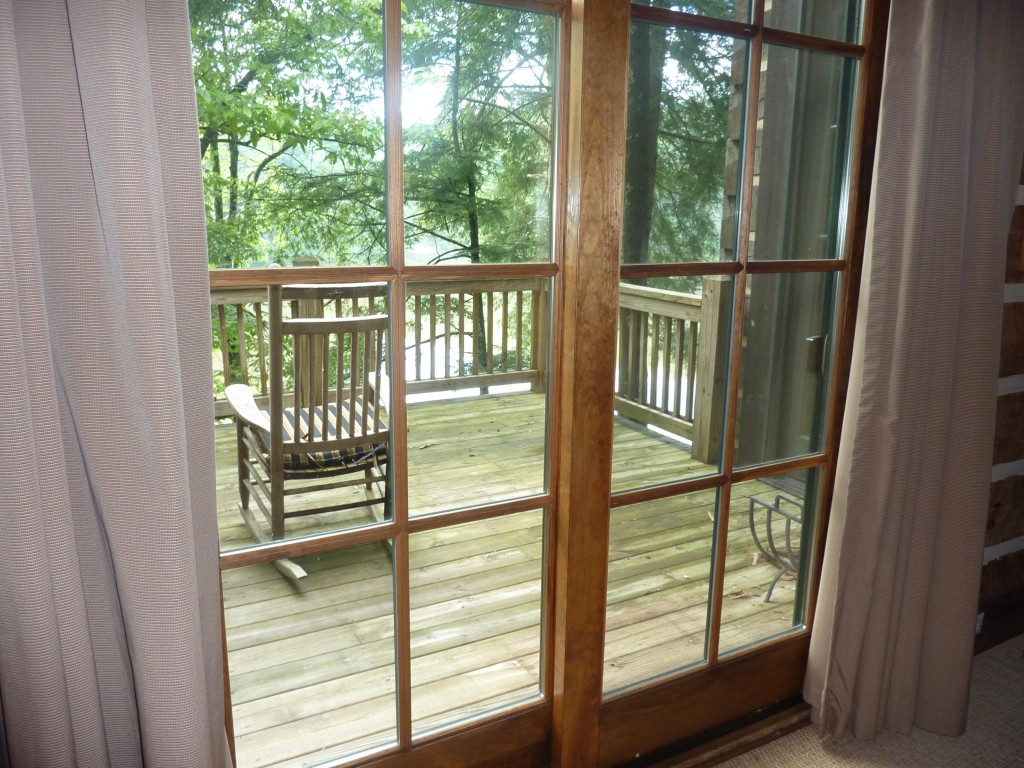 We had a ball and thoroughly enjoyed lots of laughing, swimming, hot tubing, amazing meals, a muddy hike through the wilderness and top-notch conversations.  Fun was had by all.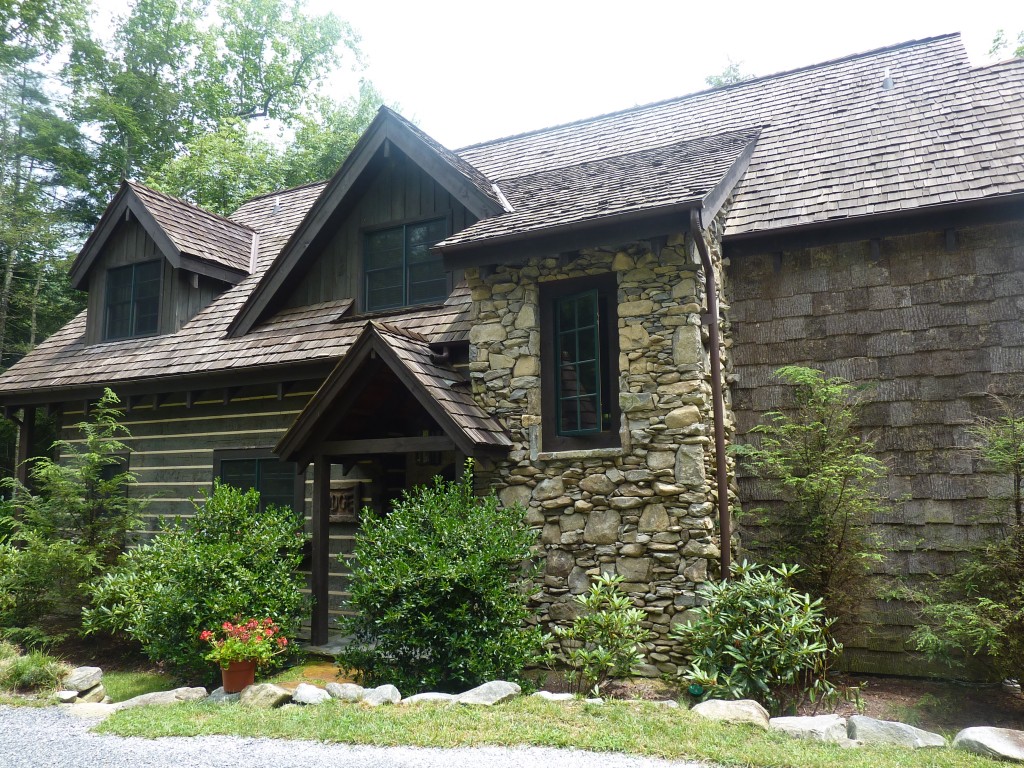 The moral of the story: Invite us to your vacation home.  We do the mountains just as well as we do the beach–and we are really good guests.  We get along easily with all kinds.  We promise to laugh at your jokes and give you compliments.