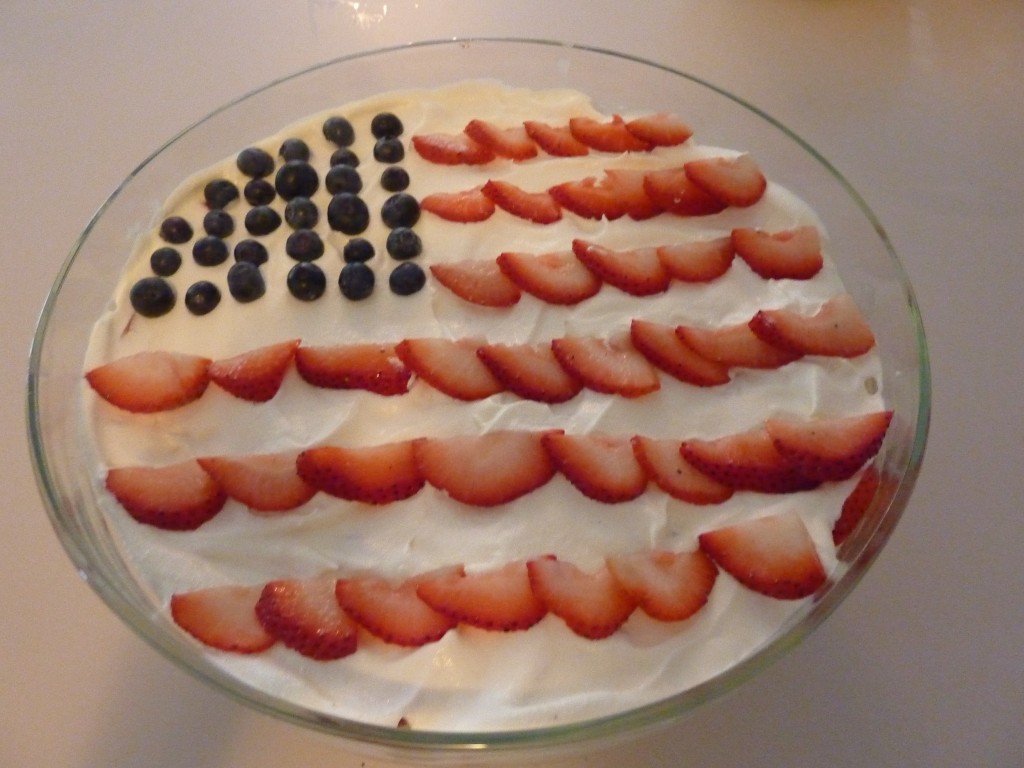 It has been a while since I shared a recipe, so I think it's appropriate to share this old standby that can even be decorated to celebrate the most patriotic of holidays–or the upcoming Olympic Games.  Trifle, which must be French for delicious layered dessert, is one of my very favorites.  And there is really no wrong way to do it as long as you start with the essentials:  Some sort of cake, some kind of fruit, and a pudding or custard. Make it quick and healthy by using angel food cake and instant pudding, or laborious and indulgent by using pound cake and homemade custard.  The choice is yours.  I'll choose the healthy way because it's bathing suit season and pound cake might undo the postpartum work that Jillian Michaels has begun.  ((And don't knock instant sugar-free pudding until you try it spiked with a splash of Grand Marnier.))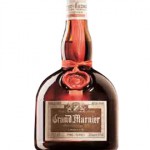 Summer Berry Trifle
2 1.5oz boxes sugar-free vanilla or white chocolate pudding
3 ½  cups Skim Milk
2 ½ cups CoolWhip (thawed in the refrigerator)
Splash of Grand Marnier (optional but encouraged!)
1 Angel food cake
4 cups cut strawberries
Blueberries for garnish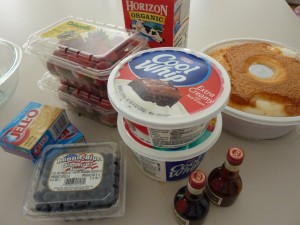 To make the pudding layer, combine the instant pudding and the milk and whisk until it sets up a bit.  Gently fold in a 1 ½ cups Cool Whip, reserving the other cup for the top layer.  Now add a small splash of Grand Marnier. Taste the mixture and see if you want to add more.  Add a little more.  I'd start with a tablespoon and then add more to taste.  (If you don't use Grand Marnier, a teaspoon or two of almond extract is a nice addition to give the pudding a kick.) Next, cut the angel food cake in thin slices.   Wash and cut the strawberries.  Now you are ready to get layering.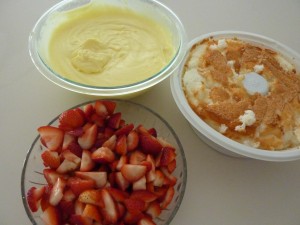 In a glass dish or bowl, begin with a layer of angel food cake. Then top the cake with a layer of pudding. Now sprinkle on some strawberries.  Repeat the layers until you've used up all the ingredients.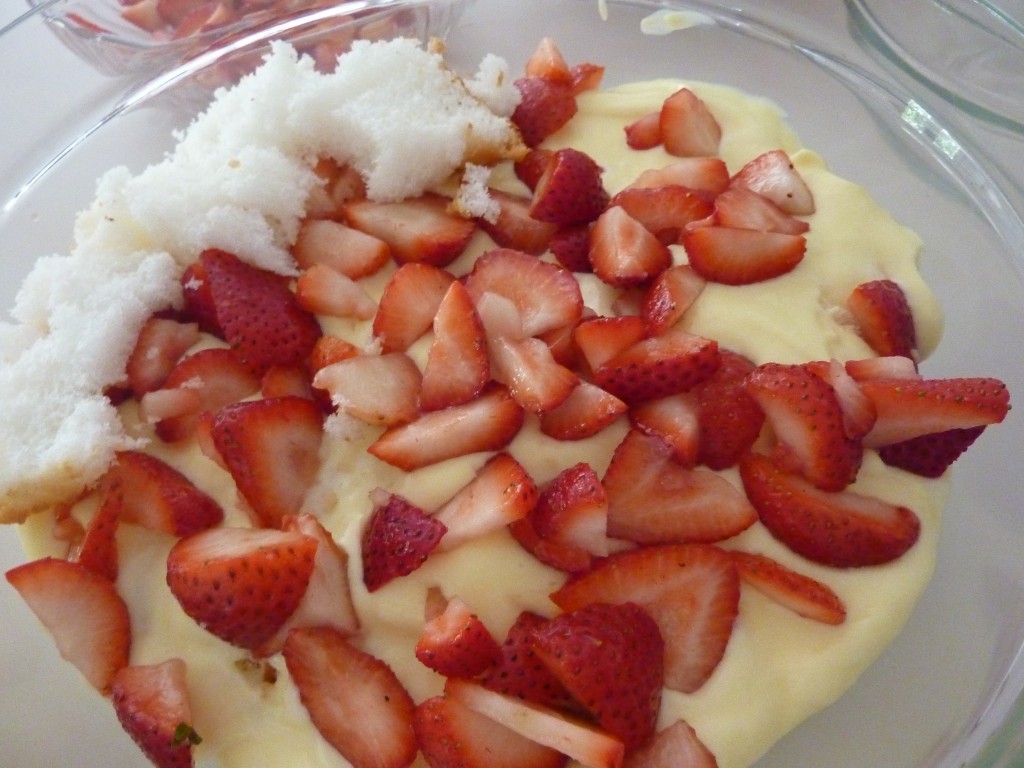 For the top layer, spread a thin layer of Cool Whip and get artsy and patriotic with the strawberries and blueberries.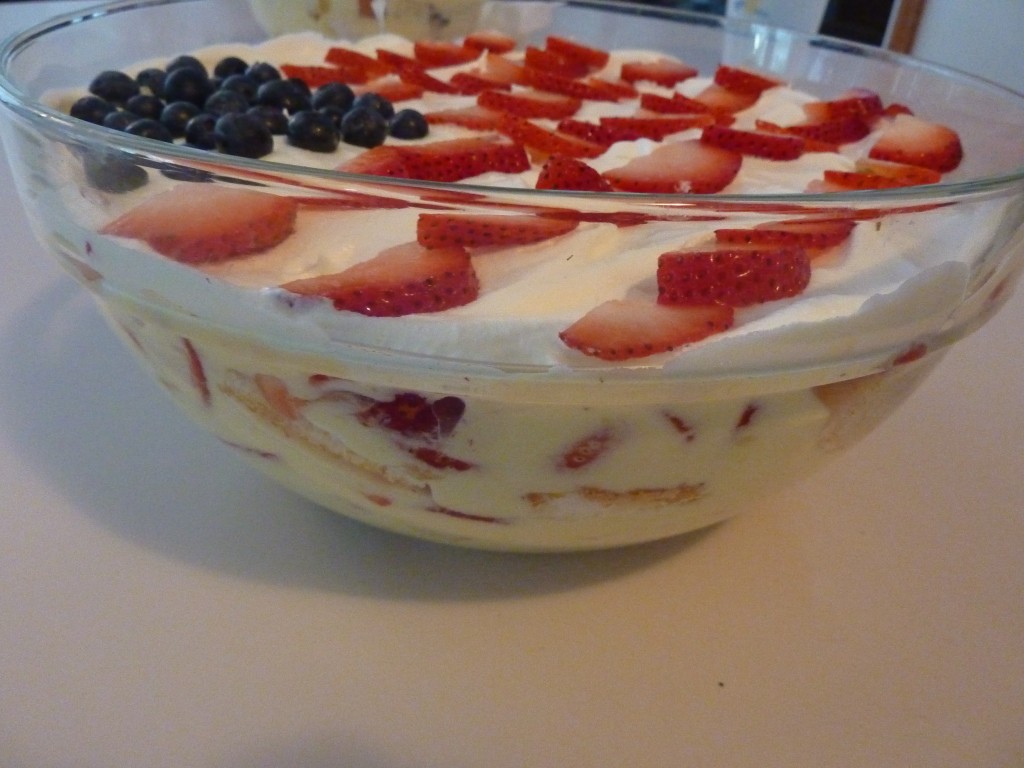 You can serve immediately, but it tastes even better after you let it chill in the refrigerator for about two hours or so.  Enjoy!
Now that you get the gist, feel free to get creative with the whole thing.  Sometimes I add toffee bits between layers, crumbled vanilla meringue cookies, peaches, brownies instead of cake, chocolate pudding instead of vanilla.  You get the idea.  Just layer up and dig in.
Happy Fourth Fifth! Go Team USA!