Tap tap. Is this thing on?
Life is whizzing by so I figure now is as good a time as any to revisit this little cobwebbed corner of the internet with a post about what has been going on lately in my world.
One big thing comes to mind. We are expecting baby #2 in early May. That is less than two months away! Whoa, Nelly.
Onto some FAQs:
Girl or boy?
The week before Christmas, we took our sealed ultrasound envelope to an adorable baby store and picked out a girl and boy outfit. While we ran some errands around town, they opened the envelope and wrapped up the appropriate outfit. The box sat under the Christmas tree giving me a mixture of excitement and mild anxiety until we opened it Christmas morning.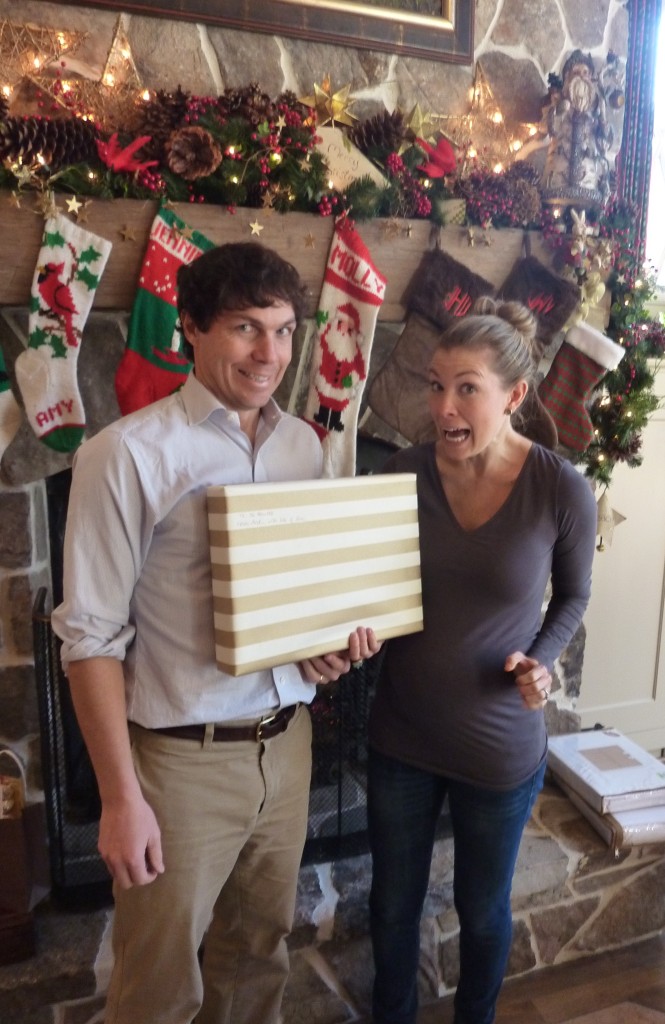 I was nervous! You know why? Because I wanted this little baby to be a girl SO bad. Before we found out, I skipped the "all I want is a healthy baby" pleasantries and cut right to the fact that "all I want is a healthy baby…girl." I was literally shaking like a leaf when we opened the box containing a little PINK dress on Christmas.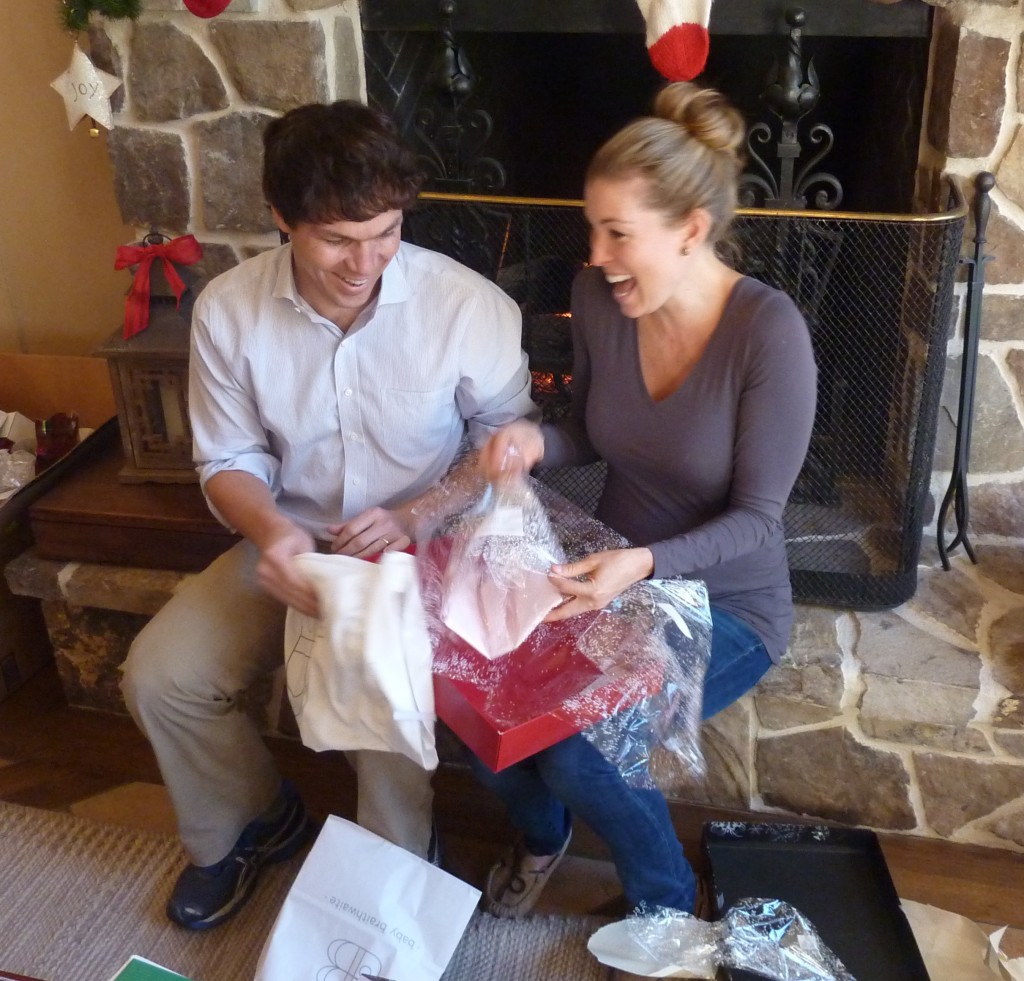 It's a girl!! Harper will have a little sister and I am absolutely over the moon. My sister and I are BFFs and I pray that Harper and this little chickadee will follow suit. Sisters are the very best.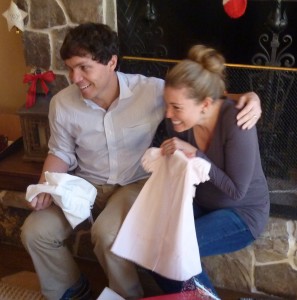 Do you have a name picked out?
No. Naming a human person is not easy. We have a list of five or so that we like, but there is no clear frontrunner. No name feels quite like The One just yet. No inspiration to be found in the names of our ancestors. Maternal and paternal grandmothers were named Beatrice, Roberta and Betty, none of which have made the shortlist. Suggestions are welcome and encouraged!
What are you most excited about?
Meeting this little baby girl. Seeing Harper become a big sister. Holding a sleepy newborn. Smelling a newborn. Those tiny little feet. Newborn sneezes. Sleeping on my stomach again. Sushi. Wine (full glasses in public without judgment). Matching sisters.
What are you most afraid of?
I confess that I am a tad anxious about the transition from one child to two. Going from zero to one rocked my world, so I don't think adding another to the mix could be more jarring-but time will tell. We have it pretty dang good at the moment and I hardly remember what it's like to be the round-the-clock physical embodiment of a bed & breakfast. I admit that those early days of sleepless nights are not my favorite. (Oh, and Harper told me the other day that was "so excited to feed the baby snacks." Now I am envisioning Harper trying to force-feed the toothless infant child goldfish when I'm not around. Um, mildly concerning and representative of a whole new world of potential danger that I didn't initially consider.)
What are you doing to get ready for this baby?
Harper doesn't know it yet, but she is about to be evicted from her crib and the comforts of her nursery so that the baby can move in. She loves her crib and I love the fact that it acts as a cage of sorts that CPS and DFCS approve of. If I had my way, Harper would probably stay in a crib for at least another 5 years year if there wasn't another tenant in line to take her spot. And she maaaaay be outgrowing it…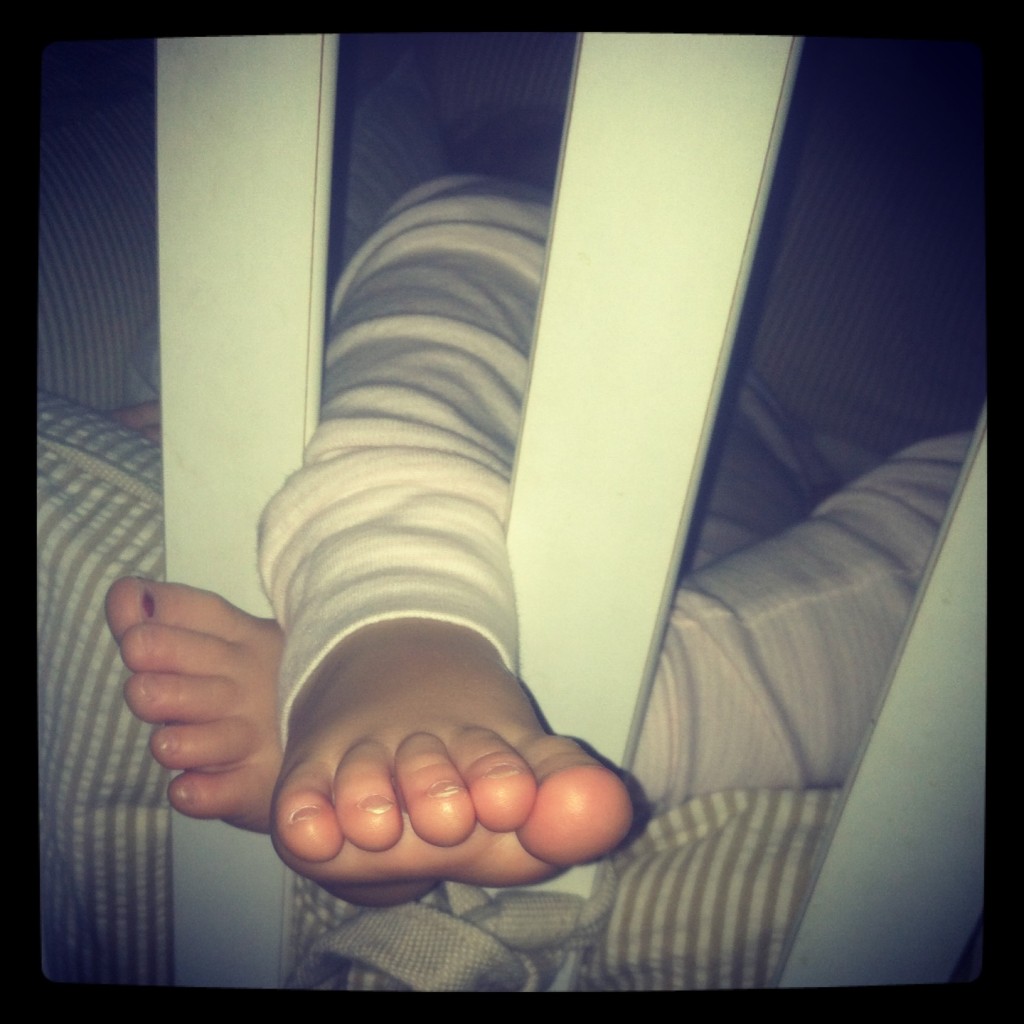 The clock is ticking, but I'm waiting on a few final pieces to arrive for Harper's big girl room before it will be ready for her to move in. What kind mother would I be if I moved my precious child into a room without custom made blackout shades and coordinating lamps? See what I did there…I think they call it procrastinating. I'm of the 'if it ain't broke, why fix it' mentality so this change is not one I'm looking forward to. Hopefully it won't totally mess up her textbook sleep routine and hopefully I won't wake to find her attempting to use the Ginsu knives in the kitchen in the wee hours of the morning. I bought this clock and this child-proof door lock juuust in case.
Any cravings?
An all-expense-paid trip to somewhere tropical. A foot massage, new episodes of Mad Men, pineapple and popcorn.
Anything else you'd like to share?
I read a lot of these "'I'm Pregnant" (and the undoubtedly more annoying "We're Pregnant") announcements online and assume that everyone in the world gets pregnant on their first try. From the outside looking in, it all seems so easy and effortless for most people, so I want to pull back the curtain a bit on our road to baby #2. The honest truth is that we started "trying" when Harper turned one-so it took us a whole heck of a lot of "trying" before I finally got the plus sign on the ClearBlueEasy.
After a few months of ya-know-whatting on the reg with no news, we doubled our efforts and with each cycle that passed I added something to the mix to hopefully aid my fertility. It started with a search for 'acupuncture richmond' and a few acupuncture treatments. After that, well… you name it, I tried it. Hippie herbal supplements, a big bitter cup of apple cider vinegar each morning, legs in the air, raspberry tea, more exercise, less exercise, pure queen bee pollen, ovulation predictor kits, and charting my temperature, just to name a few.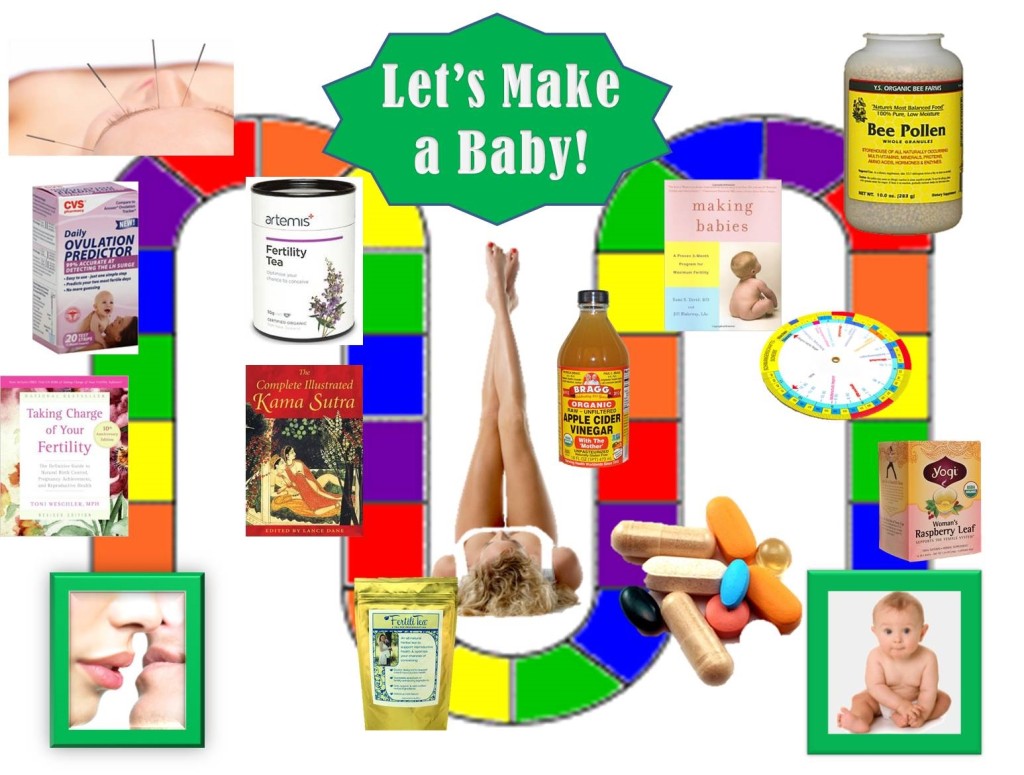 After all that homeopathic S, I turned to modern medicine. I tried a few rounds of the fertility med Letrozole and one round of Clomid and still nothing. The final straw was an $800 consultation with a reproductive endocrinologist (AKA a fertility doc) to scare my ovaries into ovulating. I found out I was pregnant a week before I was scheduled to begin her recommended (AKA OMG $$$) course of treatment. My Man and I couldn't believe the good news. And we were in disbelief that it happened on its own, without any help from the hippies or the medical professionals.
There are a lot of lessons in there about waiting for something, and wanting something, and desiring control and releasing control, but the moral of our story is that God is good. We know we are the lucky ones. We have close friends whose road to conceive their first child has been a hundred times longer, more emotional, invasive, exhausting and expensive. ALL babies are miracles. We can't wait to meet ours in May.